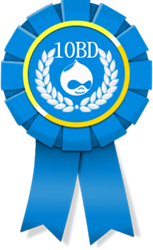 Dallas, Texas (PRWEB) March 25, 2014
10 Best Design (10BD) is an awards organization which helps hundreds of thousands of individuals find great web design firms from across the country. The 10BD team selected a number of firms as top Drupal CMS developers and Carrollton, Texas-based Magic Logix ranked #1.
Magic Logix offers unique designs through this comprehensive, user-friendly content management system. The company employs qualified Drupal professionals who leverage the content platform so that content updates can be made frequently and easily. Drupal experts also assist employees and clients in understanding the best ways to make full use of the Drupal system.
Earning the number one spot on the Best Drupal Web Design Firms list is a real honor. Only the most prestigious companies earn a spot on the list, and the organization researches web design companies around the globe to find and honor only the very best in the business. While a number of awards are given out to deserving companies by the organization each year, the biggest honor is definitely being included on the list.
While Magic Logix proudly took home the number one spot, other web design companies fared well too. Coming in second on the list was Dotlogics, a web development company based out of New York. Dotlogics was followed by Web Development Group of Alexandria, Virginia. These three companies and the other seven that made the Best Drupal Web Design Firms list certainly have a lot to be proud of. They have undoubtedly worked tirelessly to provide the high level of customer service and consistent customer satisfaction, as well as quality web design, that are all criteria for being included on the list.