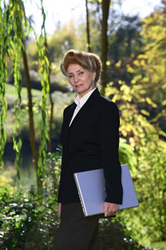 GRANTS PASS, Ore. (PRWEB) July 15, 2020
Air Date: 13 July 2020
Guests: Dr. Philip Paden, M.D., Ophthalmologist, Medford, Oregon
https://www.voiceamerica.com/episode/124590/encore-immunity-protector-with-natures-tears-eyemist
*
Talk radio host Sharon Kleyne teaches an international audience every week about the importance of boosting the vulnerable dry eye's immunity strength with pure tissue culture grade water. That is why Kleyne recently invited Dr. Philip Paden, M.D., a former professor of chemistry and an ophthalmologist for almost forty years, to educate listeners in the understanding and care of the tear film and organ of the eye on Sharon Kleyne Talk Radio VoiceAmerica World Talk Radio & Apple iTunes.
Paden teaches that "the number one role of the tear film is to fill the microscopic bumps in the cornea to give you an optical surface that allows very precise vision. The tear film requires three layers in order to stay on the cornea and not run down and off the eye. There's a mucous layer on top of that, and an aqueous layer that is almost 100 percent water. There is an extremely thin surface on the tear film which consists of a single layer of lipids or fats. It is there to slow down evaporation. This area," adds Paden, "is full of microorganisms. The tear film is actually an army of antibody molecules. If the eye dehydrates, the antibody molecules don't work as well. Nature's Tears® EyeMist® is the only tear supplement that is pure water delivered to the eye as a micron-size mist."
Kleyne and Paden point out that other dry eye products flood the eye, washing away the molecular antibodies needed for immunity strengthening protection. Paden teaches that a micron is a millionth of a meter, much less than a millimeter. Kleyne suggest watching an animated educational film made by Bio Logic Aqua® Research Water Life Science® featuring Paden's description of how "the tear film is very complex". The tear film needs to be replenished frequently to maintain ocular immunity and health. Eyedrops can flood the tear film with chemicals that flush away necessary lipids, proteins and salinity. "Nature's Tears® EyeMist® benefits the complexity of the tear film," Paden says. "Its safety profile is unequalled."
"The organ of the eye needs better education for protection and understanding the eye's behavior, especially during this threat of the Coronavirus," says Kleyne. "The eye's tear film is 99 percent water," says Kleyne. Eye moisture evaporates every day, so we must supplement them with 100 percent pure water to achieve maximum immunity strength and protection.
Paden and Kleyne agree that returning to work and school requires stringent new educational tools and hygiene habits for the long run. Protective face masks must be worn at all times in public to prevent spit from flying between people and onto inanimate objects. Hands and complexion must be washed with a washrag and everyone must drink at least 8-10 glasses of pure water every day. And we must take great care of our eyes. "If your eyes are uncomfortable," says Paden, "you are unhappy and not performing at your best. Eyes are our number one sensory input. Being able to see clearly is being able to receive information you need to proceed with life."" If we hope to proceed with life, returning to work and school, we will need to be at our best.
*
LISTEN to the internationally syndicated The Power of Water® & Your Health sponsored by Nature's Tears® EyeMist®, naturally pH balanced water technology for acid mantel protection, on VoiceAmerica World Talk Radio & Apple iTunes with producer and host Sharon Kleyne and program director Rose Hong of Global Dragon TV. This program features ophthalmologist Philip Paden, M.D.
Follow this link: https://www.voiceamerica.com/episode/124590/encore-immunity-protector-with-natures-tears-eyemist
*
Some recent Sharon Kleyne talk radio programs feature:
Dr. Mark Mincolla, Ph.D. & Kevin Kearns https://www.voiceamerica.com/episode/124442/anti-inflammatory-diet
Dr. Anita Marshall https://www.voiceamerica.com/episode/124294/herbal-alternatives-to-drugs-and-covid-19-prevention-and-treatments
Philip Paden, M.D. https://www.voiceamerica.com/episode/124183/immunity-protector-with-natures-tears-eyemist
Kevin Kearns & Steven Aithwaite https://www.voiceamerica.com/episode/124035/earths-human-mission-a-healthier-planet
Mary Carolyn, Nutritionist https://www.voiceamerica.com/episode/123934/natural-immune-boosters
Kevin Kearns & Brandon Foster https://www.voiceamerica.com/episode/123823/strengthening-childrens-immune-system-through-fitness
Dr. Gerald Pollack, Ph.D. https://www.voiceamerica.com/episode/123059/the-fourth-phase-of-water
If you would like to watch a brief, entertaining educational film that demonstrates the application of the new Dry Eye Solution® technology Nature's Tears® EyeMist®, sponsor of Sharon Kleyne's talk radio program, go here: https://www.youtube.com/watch?v=l0gOr8TB45U