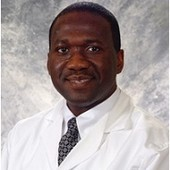 Bellaire, TX (PRWEB) July 18, 2014
Dr. Yusuf Mosuro, a leading pain management doctor in Bellaire, Texas, is excited to announce that he will be traveling to Chicago, Illinois to attend the American Academy of Pain Medicine Ultrasonography's (AAPMU) Level 3 Advanced Spine Techniques in Pain Medicine Including RFA Procedures workshop from September 13-14. Held at the Chicago Marriott O'Hare, it is the AAPMU's only advanced spine course that the association is offering this year.
As one of the leading workshops in the country, the last advanced spine course filled up in less than two weeks. This year's course will focus on improving attendee's knowledge of normal lumbosacral spine, cervical, thoracic and paraspinal anatomy. Guidelines for billing strategies for ultrasound-guided spine procedures will be discussed as well as common abnormalities seen in spine sonography.
Dr. Yusuf Mosuro will be one of many workshop attendees will receive training in several spine injection techniques including cervical sympathetic, cervical selective nerve root, thoracic medical branch and z-joint, lumbar interlaminar and transforaminal epidural, lumbar paraspinal muscles (EMG), caudal epidural, thoracic epiduralthoracic paravertebral, superior hypogastric plexus and many others. New to this year's AAPMU workshop is the addition of training and demonstration of facet joint radiofrequency.
Dr. Yusuf Mosuro is looking forward to attending this leading workshop in the industry to learn more about these procedures, and advance his knowledge and understanding of each one. Dr. Mosuro attends many conferences, forums and workshops every year in order to stay on the cutting edge of the industry, learning about the latest advances.
Dr. Yusuf Mosuro obtained his medical degree from the University of Ibadan Medical School in Nigeria. After an internship in internal medicine at Saint Agnes Hospital in Baltimore, Maryland, he then went on to complete a residency program in anesthesiology as Vanderbilt University Hospital in Nashville, Tennessee. Dr. Mosuro trained extensively in anesthesiology at St. Joseph and Methodist Hospitals in Memphis, Tennessee as well as at The University of Pittsburg. With an extensive history of experience in the treatment of complex pain patients, he strives to stay on the cutting edge of pain management procedures.
*****
Dr. Yusuf Mosuro
Bellaire Chiropractic and Rehab
5959 West Loop S Suite 110
Bellaire, TX 77401
(832) 767-2280 (Office)