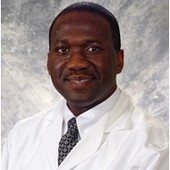 Houston, Texas (PRWEB) September 17, 2014
While there are many different types of back and neck pain, some of the most disruptive and excruciating is that of spinal disc pain. Spinal disc problems are caused by a variety of different ways including accidents (automobile-related, sports-related and more), aging and several other probable causes. Once someone is diagnosed with spinal disc pain, Dr. Yusuf Mosuro shares that there are many things that they must now consider.
1. Rather than live with chronic pain that tends to worsen over time, Dr. Yusuf Mosuro encourages those with spinal disc pain to seek help from a pain specialist like himself. There are several different treatments that are available that can greatly improve a person's quality of life by reducing the amount of pain they feel.
2. While some pain management doctors simply prescribe medications like oxycodone and hydrocodone, this is not the approach that Dr. Yusuf Mosuro takes with his valued patients. These types of drugs wreak havoc on a person's body, usually causing them to become addicted to the pills for extended periods of time. On the other end of the spectrum, patients will oftentimes undergo unnecessarily invasive procedures that cause them to have weeks or even months of recovery time in order to get back to their daily lives.
3. Dr. Yusuf Mosuro shares that there are large number of minimally-invasive and cutting-edge technologies that can be used to treat both the cause as well as the symptoms of spinal disc pain. These procedures can be used to aid patients with bulging discs, degenerative disc disease and many more crippling ailments.
4. Dr. Yusuf Mosuro treats patients with a broad spectrum of pain issues including but not limited to complex regional pain syndrome, fibromyalgia, herniated discs, lumbar disc degeneration, sciatica, neck pain, spinal stenosis, arthritis and more. He is an expert and trained physician in procedures such as facet joint injections, nerve blocks, trigger point injections, Vertebroplasty, spinal cord stimulation and much more.
For more information about this leading pain management doctor in Houston, or to find out more about this and several other conditions that are associated with chronic pain, visit http://dryusufmosuro.com.