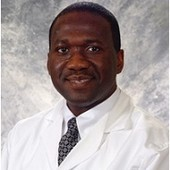 Houston, Texas (PRWEB) August 27, 2014
Dr. Yusuf Mosuro knows that many people around the world suffer every day from facet joint disorders. This type of disorder is extremely disabling, oftentimes recurrent and very common. Facet joint problems are many times the root cause of many painful symptoms including: a torn muscle of the spine or lower back, a deep infection, fracture and other extremely painful symptoms that oftentimes are misdiagnosed as a herniated disc. Here are some of the most important things to know about this condition and the symptoms associated with it:
1. Type of Pain
As stated above, the type of pain associated with facet joint disorders is excruciating, with acute episodes that are unpredictable, and happen anywhere from several times a month to several times a year. These episodes are also unpredictable in how long they last. Oftentimes, patients with this disorder will have persisting point tenderness where the inflamed facet joints are with an accompanying loss of flexibility in the spinal muscle that generally incurs more pain when bending backward than leaning forward. Pain typically radiates down from the lower back through the buttocks and the back of the patients' upper leg.
2. Diagnosis
The diagnosis of this type of pain disorder can be, in part, diagnosed with different X-Ray scans shares Dr. Yusuf Mosuro. Ideally, the patient is given a CT scan, which can gather even more information about the facet joints, as well as the surrounding structures of the spinal segment. In the end, though, the most effective way to diagnose facet joint pain is with a facet joint injection. This type of injection targets the facet joints that are suspected of causing the pain with a small volume of local anesthetic, cortisone and X-ray contrast material. If the patent experiences relief of their pain when the procedure is being done, then this particular combination of drugs that has been injected is considered to be diagnostic.
3. How Facet Joint Pain is Treated
There are many different non-surgical treatments that are available to patients with facet joint pain – many of which Dr. Yusuf Mosuro is well-versed in. Facet joint pain can oftentimes be treated and regulated in the long-term with exercise, physical therapy, maintaining good posture at all times, applying heat to the affected area and more. Anti-inflammatory medications can also provide some pain relief.
For more information about this and other conditions, their diagnosis and treatment, contact Dr. Yusuf Mosuro today at http://dryusufmosuro.com.