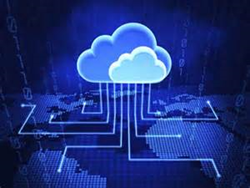 Find a better DSL Service Provider Price and We'll Match It
Phoenix, Arizona (PRWEB) October 22, 2014
Solveforce can help find the solution with their online real-time quoting tool for DSL Service Providers (http://dsl.serviceproviders.biz/). A potential client can perform unbiased DSL Service Providers research to find the best service at the best possible price. Once the client selects a DSL Service Providers plan of interest, a member of their sales team will contact them to discuss the details of the DSL Service Providers request, qualify, confirm pricing, and assist with the signup process.
DSL Internet Technology Tips
Shopping Around
When you start comparing offers between internet service providers, you're going to be hit with a lot of different factors. Here are some of the things that service providers are going to be talking about. Remember that you're only gathering information at this point.
Speed
Most of them will want to tell you about the speeds they offer. You're going to want to mostly be concerned with the download speed unless you're planning on doing a great deal of YouTube video uploading. Another thing worth noting is whether this speed is offered over cable or over DSL/fiber, because cable speeds tend to vary a lot depending on the time of day.
Data caps
Does the company put a monthly "cap" on how much data you can download? Some services do, and this is generally a negative. This is more important if you're a frequent Netflix or YouTube user, as non-video web surfing and email will generally never approach such a cap.
Additional costs
Some companies require you to rent a modem or a router from them, while other providers will just give you this equipment. This is often a hidden cost that they don't want to tell you up front in their price, so ask them before you sign anything.
Introductory deals
Is the price they're telling you about on the phone an introductory price? If it is, when will it adjust and by how much? You should use the "regular" price for comparisons and only use the "introductory" price if you're breaking a tie.
The above tips will help in choosing the best DSL Service Provider available.
About Solveforce & DSL Service Providers
Dsl.serviceproviders.biz/) is managed by SolveForce, a Master Agency that offers its consulting services in Phoenix, and has been providing business solutions since 2004. They are recognized all over the globe as a DSL Service Provider & telecom consulting agency that offers Arizona advisory and auditing services for the telecommunications and Internet industry. Founded by Ron Legarski, this master agency has accomplished many awards and achievements. With high quality Arizona telecom and DSL Service Provider solutions to offer, the company's future plans are to integrate even more cities and companies in their coverage areas and remain the leader in the telecom & internet solutions industry throughout Arizona.
SolveForce.com, LLC can be reached at 888-765-8301 via toll free or visit one of their real-time quoting websites at http://www.solveforce.com/arizona/.