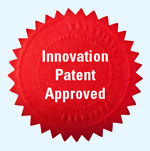 When lives are at stake, seconds count. Legacy MNS systems utilizing several minutes per poll introduce unnecessary risk to personnel and unnecessary liability to organizations during the notification process. Ryan Added
Chatham, NJ (PRWEB) June 29, 2015
Desktop Alert, Inc., the industry leader 'in mass notification and first-responder collaborative communication announced it has been awarded a patent for its innovation and pioneering emergency mass notification systems (EMNS) technology which is capable of alerting an entire organizations personnel in less than one minute.
This technology advancement enables customers to receive alerts in seconds with minimal network traffic and CPU usage. Desktop Alert customers leverage this innovation to ensure the highest possible volume, velocity, and fidelity of information in an emergency.
Prior to this innovative technology, organizations had to make trade-offs between how fast an alert would arrive and how much bandwidth and CPU usage they could afford to allocate to a system that constantly uses resources to query for alerts. This is particularly true with large scale enterprise operations that demand rapid alerting without suffering from an overall deprecation to network performance.
By deploying the patented Desktop Alert Mass Notification Platform to large-scale enterprise customers like the Departments of Defense, Homeland Security, healthcare and commercial organizations worldwide, Desktop Alert removes any trade-offs between life-safety and network capacity.
"Rapid communication capabilities for an organization during emergent crisis situations is essential. Our patented alert delivery engine not only raises the bar on the alerting speed but drastically reduces bandwidth consumption, SQL Server and web server overhead by upwards of 95% compared to all other known mass notification and emergency communication systems. This allows our customers to get the fastest alerts possible while recognizing a substantial ROI on IT infrastructure costs.", said Howard Ryan, CEO Desktop Alert Inc.
"When lives are at stake, seconds count. Legacy MNS systems utilizing several minutes per poll introduce unnecessary risk to personnel and unnecessary liability to organizations during the notification process". Ryan Added
About Desktop Alert Inc. http://www.desktopalert.net
Desktop Alert provides an array of end-point integration's with customers public address systems (Giant Voice), intercom systems, commanders channels, e-mail platforms, DSN-based and cloud-based telephony and sms message systems, network desktop alert popups, national weather service zip code based alerts, digital signage, cable tv, numerous social media systems, CAP server alert, external system sensors such as temperature devices and fire alarm systems.