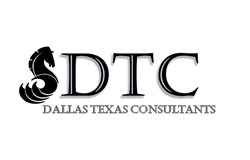 Our goal is to fulfill our clients needs.
Dallas, Texas (PRWEB) January 24, 2014
Dallas Texas Consultants provides sales and marketing outsourcing services for Fortune 500 and 100 companies nationwide. Clients contract Dallas Texas Consultants to increase their market share using our proven direct sales approach. Dallas Texas Consultants effectively reach and influence our clients' target market through focused, in-person Business to Business sales campaigns. Our sales presentation are face-to-face, allowing the team to personally demonstrate the benefits of our clients' products and services. This in turn, has a domino effect: Sparking new sales. Generating reorders. Leading to long-term customer retention. Providing measurable results for our clients.
Dallas boasts a broadly diverse business climate, with many different industries in the lead. Major industries include defense, financial services, information technology and data, life sciences, semiconductors, telecommunications, transportation, and processing. According to the Greater Dallas Chamber of Commerce, the Dallas-Fort Worth Metroplex holds some of the most profitable privately-held companies with at least $1 billion in annual revenues. Furthermore, Dallas Texas is home to nineteen Fortune 500 companies. This is important to Dallas Texas Consultants because they represent these brands in a variety of industries such as those listed above.
While most companies are continuing to downsize or close completely, Dallas Texas Consultants is partnering with more clients and taking on more territory. For the remainder of the year, Dallas Texas Consultants is focusing on aggressively growing its operations, in preparation for more expansion in 2014.
The Dallas Texas Consultants team has more than a decade of sales and marketing experience and a proven track record of success for its clients. In the coming months, the company will be providing opportunities for its top performers to take on leadership roles and open additional locations.
About Dallas Texas Consultants:
Dallas Texas Consultants is a privately owned direct sales and marketing company located in Dallas, Texas. They are the outsourced sales and marketing solution for companies who have traditionally used print and indirect forms of marketing to reach their customers.
Dallas Texas Consultants creates lucrative partnerships through a personal commitment to profitability for all clients and employees. They value integrity, loyalty and dedication. Dallas Texas Consultants are committed to providing opportunity and growth for all employees.