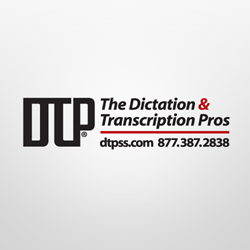 For the second year in a row, DTP Sales & Service is pleased to announce being awarded & recognized as Top Dealer by Olympus Professional Dictation
Greenville, SC (PRWEB) July 30, 2015
DTP Sales & Service has been awarded the Top Dealer award by Olympus Pro Dictation for excelling in the fields of customer service, sales and support for Olympus Pro Dictation products. DTP Sales & Service earned this award by combining the best in customer service with top-quality products.
DTP Sales & Service provides superior customer service and support for Olympus Pro Dictation products, like the DS-7000, the AS-7000 Transcription Ki t, and other Olympus Professional Dictation Solutions.
"For the second year in a row, DTP Sales & Service is pleased to announce being awarded & recognized as Top Dealer by Olympus Professional Dictation. Our success in receiving this honor is without a doubt due first and foremost to the trust our clients place with us for a critical component of their daily workflow. When our team of highly trained staff is combined with the robust, reliable and easy to use professional dictation and transcription products such as the DS­7000 & AS­7000 produced by Olympus ­ results such as this achievement are inevitable," said Harold Holden, President of DTP Sales & Service. "We look forward to another stellar year of assisting those in the legal, medical, insurance, public safety and organizations large and small who choose to embrace all the benefits and bottom line improvements that Olympus Pro Dictation solutions available from DTP Sales & Service have to offer."
The Olympus DS-7000 is the most advanced professional dictation device available for business professionals in several vertical markets, including legal, medical, insurance, public safety, and corporations to date. Working from the success of previous professional dictation device models Olympus developed, the DS-7000 is intuitive, easy to use, and integrates seamlessly into existing transcription workflows. The ergonomic design and long-lasting battery make dictation on the go easier than ever before.
To make this revolutionary dictation device even more user friendly, Olympus has redesigned the microphone by increasing the size and giving it independent housing to boost recording quality. Customization options offer users a multitude of ways to maximize the DS-7000 for their specific purposes and the 2" color LCD screen makes the DS-7000 very easy use quickly and efficiently.
DTP Sales & Service pride themselves on being at the forefront business solutions, dictation devices, and speech-recognition software to help professional organizations large and small streamline workflows, maximize efficiency, and realize larger profits for their organization. DTP Sales & Service has long-established relationships with some of the leading providers of dictation & transcription solutions, which means that they are able to provide their clients with technical support and services that surpass the competition. Their clients count on their technical expertise and customer service from the time of purchase and beyond.
For more information about DTP Sales & Service and the phenomenal lineup of professional dictation solutions made by Olympus®, contact them at sales(at)dtpss(dot)com or speak directly to one of their solutions specialist at 1­877­387­2838.
About DTP Sales & Service:
DTP Sales & Service provides the very best solutions for transcription, dictation & speech recognition for professionals nationwide. Our mission is to provide the highest level of customer satisfaction through our exceptional products and customer relations.
Our friendly expert staff is fully certified by dictation and transcription industry leaders such as Olympus®, Dictaphone®, and Nuance®. We go beyond the typical online-only retailers by providing exceptional personalized service from the very beginning. Contact us today and experience the difference!