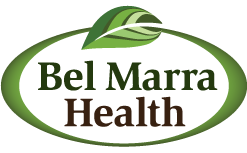 It will be alarming for many people to learn that your eyesight could be deteriorating because of any number of factors included in your day to day life.
Toronto, ON (PRWEB) March 24, 2014
Bel Marra Health, who offers high-quality, specially formulated vitamins and nutritional supplements, announces a new dual supplement compound for the eyes that has been proven effective in several clinical studies.
As Bel Marra Health reports in its article, (http://www.belmarrahealth.com/weight-management/vitamins-and-supplements/breakthrough-eye-health-discover-maxzlutein/), a new dual compound has been released that promises the perfect balance of lutein and zeaxanthin, two carotenoids necessary for optimal eye health.
Chief Medical Advisor for the Bel Marra Health team, Dr. Victor Marchione, says, "It will be alarming for many people to learn that your eyesight could be deteriorating because of any number of factors included in your day to day life. Exposure to ultraviolet light, pollution, poor nutrition, smoking and consuming too much sugar are just a few examples."
Lutein and zeaxanthin each have enough antioxidant power to respectively fight the factors that can deteriorate your eye health. But the power combination of both compounds is where Bel Marra Health has raised the bar.
Bel Marra's researchers looked at the success of several clinical studies, including one that was published by the journal Optometry where U.S. scientists studied 90 Chicago-area veterans. Participants were randomly divided into three groups, where the first was given a dosage of lutein during a 12-month trial, the second group was given lutein and antioxidants, and a third was given a placebo. Findings concluded that eye health improved with lutein alone or lutein together with other nutrients.
The human body requires up to a 10 mg daily dosage of lutein to properly maintain eye health. What is alarming is the American Optometric Association warns that over-consumption of lutein could lead to a buildup that puts you at risk for a host of problems: Breathing difficulties, cough, cold, dizziness, eye and skin irritations and even chest pain.
Another clinical study from the American Journal of Clinical Nutrition showed that the combination of lutein and zeaxanthin may decrease the risk of cataracts severe enough to require extraction. The findings were in strong support of recommendations for the consumption of these two carotenoids on a daily basis. It was with these studies on the benefits of lutein that drove Bel Marra Health to formulate the unique combination that is MAX-Z-LUTEIN (22 mg).
This is the only compound which delivers the optimal dosage of both these effective and important carotenoids together in one convenient formula, 20/20 Vision.
(SOURCE: Lutein & Zeaxanthin, American Optometric Association, 2014)
Bel Marra Health is the maker of "20/20 Vision," a high-quality nutritional supplement that helps improve vision and eye health, helps boost and protect night vision, and protects macular health. All ingredients are backed with scientific evidence. Every product is tested for safety, quality, and purity at every stage of the manufacturing process. Furthermore, Bel Marra Health products are produced only in Health Canada approved facilities, going the extra mile to ensure that our health-conscious customers are getting top quality products. For more information on Bel Marra Health visit http://www.belmarrahealth.com or call 1-866-531-0466.