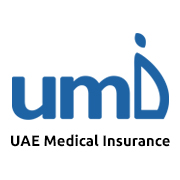 While some insurers have opted to develop insurance products specifically for the Dubai market, others appear to be updating their existing plan
Dubai (PRWEB) December 17, 2014
UAE Medical Insurance (UMI) recently announced the latest updates from the Dubai Health Authority (DHA) regarding the Dubai Healthcare reform, but now as the implementation date for compliant individual policies approaches, new and existing clients should be alerted as to how to address their individual medical insurance options in Dubai moving forward into 2015.
As previously reported, the DHA has provided updates regarding all aspects of the healthcare reform via a number circulars over the recent months. Released on September 24th, 2014, the second circular informed insurers and policyholders alike that the implementation date for new policies to become compliant with the new regulations would be brought forward to the 1st of January, 2015. It should be noted however, that existing policies have until the first renewal date after the 30th of June, 2015.
To qualify as compliant under the new healthcare reform regulations, all policies must meet a number of requirements. For example, policies must provide an annual limit of 150,000 AED, inpatient and outpatient treatment each covered with 20% co-insurance, maternity coverage up to 7,000 AED and essential inoculations for newborns.
Understandably, this information has caused a stir amongst insurers working with the Dubai health insurance market as creating compliant solutions within a short time frame is no small feat. UMI is keeping close contact with the insurers involved and is confident a number of international key players will be able to offer compliant local policies in time, namely Aviva, Now Health, William Russell, Morgan Price and Integraglobal.
Providers of individual medical insurance in Dubai have also had to undergo a major reassessment of how they underwrite their policies. For example, while insurers were once allowed to decline coverage for applicants with major pre-existing conditions, coverage must be provided up to the minimum cover limit after the implementation date.
While some insurers have opted to develop insurance products specifically for the Dubai market, others appear to be updating their existing plans. UMI believes that the majority of the key players in the market will adapt their products to become compliant rather than withdrawing from the market completely. However, predicting the performance of individual plans in such a competitive market is difficult.
Moving forward, now that the new law has been published and specific regulations are becoming clearer, UMI strongly recommends those residing in or traveling to the Emirate to keep themselves informed and review their health care options immediately.