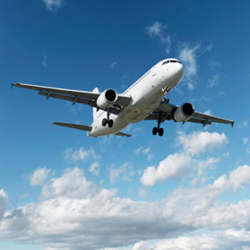 Dubai is one of our most popular destinations for first class or business class tickets.
New York, NY (PRWEB) May 14, 2015
Alpha Flight Guru, the leader in affordable business class flights and fares, is proud to announce an informative series of blog posts for Dubai business class and first class travelers. The company's lively blog focuses on tips and secrets for savvy travelers who are seeking cheap business class or first class tickets to destinations such as Dubai, United Arab Emirates.
"Dubai is one of our most popular destinations for first class or business class tickets," explained Alex Scoble, Chief Marketing Officer of Alpha Flight Guru. "We are seeing a large demand for cheap first and business class flights to Dubai and so we decided that it was only appropriate to provide additional online resources to better inform our flyers. Our clients want access to quick information on the destinations they are traveling to so that they can know where to visit and what to do while on their trip. This is why we are launching this new blog series."
To learn more about Dubai, including how to find cheap business class tickets to Dubai, please visit http://alphaflightguru.com/flights-to-dubai. There one can browse the newly updated information page, as well as enter departure and arrival information in order to have a guru identify the cheapest business or first class tickets to Dubai. To read the blog posts, simply click on the blog link or go to http://alphaflightguru.com/blog.
Planned Blog Posts for Dubai Business and First Class Passengers
The rollout of the blog series coincides with a major update to the company's Dubai information page at http://alphaflightguru.com/flights-to-dubai. That page has a cornucopia of basic information. Blog posts will supplement that evergreen information with timely information as follows -
Things to Do in Dubai. Whereas much of the available information caters to families and children, this post will focus on things to do for adult, business or first class travelers with an emphasis on luxury.
Tips on Surviving a Long Flight. With flight times to Dubai from New York and Los Angeles easily in excess of ten hours, this post will share tips on how to survive a long flight in good physical and mental condition.
Airline and Airport Information. As one of the largest airports in the world, and the busiest in terms of international travel, Dubai International Airport can be confusing to even savvy business travelers. This post shares some basic tips on the airport itself, and airlines serving it.
Blog posts will begin to go public on April 25, 2015. In addition to these three anchor blog posts, the company is encouraging interested travelers to share their queries and ideas via email or social media. Alpha Flight Guru is committed to making business and first class air travel not only affordable but enjoyable.
About Alpha Flight Guru
Alpha Flight Guru brings personalized guru service to the search for cheap business class tickets and cheap first class tickets to destinations from Europe to Asia to Australia and beyond. The company's expert gurus find unpublished discount fares, both business class and 1st class tickets, to cities like London or Paris, New York or Los Angeles, Melbourne or Sydney. Customers simply use the company's website to enter a destination, and then let a guru find discounted, cheap, unpublished business class or first class airfares to London, Paris, Sydney and beyond.
Web. http://alphaflightguru.com
Tel. 800-359-5175