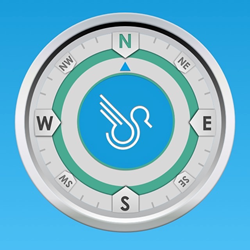 "We are thrilled to have Duckr ready for waterfowl hunters this hunting season," said Jonathan Speigner, COO. "With hunting journals, migration reports, wind and weather, and all of my favorite hunting spots in one app, there is nothing quite like Duckr."
Atlanta, GA (PRWEB) October 26, 2016
Duckr is the Ultimate Waterfowl Hunting App. Using Duckr, any waterfowl hunter, from a first timer to a seasoned professional, can get all of the useful information needed to hunt and track waterfowl, in one convenient, easy to use app - all backed up to the cloud and able to be shared on multiple devices.
Duckr (http://www.duc.kr) started as an idea between friends who share a passion for waterfowl hunting and gundog activities. The goal was to develop a mobile application for waterfowl hunters to have the ultimate hunt, every hunt. To date, there are a myriad of applications required to track wind, weather, hunting spots, photo sharing, driving directions, species identification - the list goes on and on. With the release of Duckr to the Apple App Store, Duckr is finally a single application to do everything needed to make each hunt a memorable experience. With a list of features not available in a single app devoted to waterfowl hunting, there is nothing else like Duckr for the serious waterfowl hunter.
Duckr has everything the serious waterfowl hunter needs to ensure a successful hunt. From full 10 day weather forecasts, which include wind, precipitation - whether snow or rain, cloud coverage, temperature, and even sun positioning relative to your hunt location, Duckr has all of the environmental information one needs, right at your fingertips. Duckr even includes important information from local tide stations for those hunters who hunt in coastal areas. With Duckr, even Mother Nature doesn't stand a chance of ruining your hunt.
One of the main issues even the seasoned waterfowl hunter faces, is simply finding that great spot from the day before. Over the years, hunters have used all sorts of devices to try and find a place they wanted to hunt. From posts in the ground to using GPS devices, every hunter ended up creating a network of devices that eventually broke, got left at home, or just wore out, ultimately losing all of that valuable information. Duckr has the ability to precisely track all of your favorite hunting spots and blinds using GPS - all stored in the cloud. Duckr will leave breadcrumbs when scouting new spots or finding your way to, or from, that hard-to-find blind your buddies told spoke about. Duckr can even share these spots, securely and confidentially, with their hunting buddies or hunt club.
From scouting a new spot, or hunting that same honeyhole for the umpteenth time, Duckr can easily track notes from the number of ducks on the water, to the number of ducks harvested - even including the species. As Duckr gets more and more of this information populated, useful reports are available to see which spots are working better than others. There is also the ability for a user to enter public flyway reports that all hunters can benefit from. Duckr can even help identify waterfowl by providing pictures, calls, and habitat details about all of the popular waterfowl in your region.
Duckr will even help out with a hunt in a new location. In partnership with the Guide Review website Hunt.Today (http://www.hunt.today), Duckr has hunting guide reviews from all over the country, built right into the app. In addition to these reviews, every Duckr user has access to local hunting seasonal dates and rules, right in the app.
"Although around 14 million duck hunters require access to hunting dates and regulations each year, Duckr is the first app to create a mobile application with easy access to all of this data" said Mark Stubblefield, President. "The way Duckr provides hunt-specific information based on hunt type and local unit rules is a first of its kind."
Duckr even takes hunter safety into account by keeping track of hunters while out on a hunt. If an emergency arises, there is an "SOS" button the hunter can use to notify a pre-selected emergency contact via email and SMS text message, as well as notifying any Duckr user in the immediate vicinity. Hunter safety is a top priority of the Duckr app.
Duckr user Grant recently commented that the app was "hands down the best hunting app" he has ever tried.
Now through November 30th, all Duckr subscription plans include a no-cost one month trial period. Duckr is available today on the iTunes App Store.
Apple, the Apple logo, iPhone, and iPod touch are trademarks of Apple Inc., registered in the U.S. and other countries. App Store is a service mark of Apple Inc., registered in the U.S. and other countries. iTunes is for legal or rightholder-authorized copying only. Don't steal music.