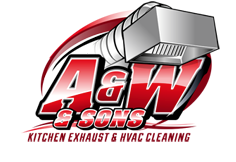 AW & Sons Exhaust Proudly Announce the Launch of New Website at AWSONS.NET
Central Islip, NY (PRWEB) January 31, 2014
AW & Sons Exhaust, a provider of HVAC and duct cleaning services on Long Island and New York City to organizations, is pleased to announce the launch of their new website at http://awsons.net.
Established over 50 years ago, AW & Sons Exhaust has provided their expert services to organizations with any duct work within their buildings with heating, ventilation of air conditioning systems (HVAC), kitchen exhuast systems or clothing dryers. The air that these systems transmit is more often than not carrying airborne debris, dust, allergens and other micro particles that are not seen by the human eye. Within the duct work of buildings they can build up and over time create situations where disease and other health-challenging situations cannot be detected. Additionally, in the cases of kitchen exhaust systems and dryers vents, the build-up of debris could lead to fire as well. For this reason, professional cleaning services such as those offered by AW & Sons Exhaust are necessary.
The team at AW & Sons exhaust realized that while they had a solid core of long terms customers, there were new customers throughout the five boroughs and Long Island who would have need of the services they provide. As the world has become more digital centric, the need was palpable for a web presence that presented the basics of the services they provided as well as serving as a portal by which new customers could find them. Working with Benjamin Marc, the premier web and graphic design firm serving Long Island and the Tri-state area, the new website was conceived with the goal of it being an inviting web presence. The clean design and visitor-friendly navigation struck the right balance for what AW & Sons was looking for.
For over 50 years AW & Sons Exhaust, Inc. has provided quality service in the cleaning of Kitchen Exhaust and HVAC Systems. The family owned and operated business has been serving satisfied customers that include Hospitals, Universities & Schools, Fire Departments, Nursing Homes and large & small businesses throughout the five boroughs. They provide quality service in the cleaning of hoods, ducts and fans of Kitchen Exhaust Systems as well as the removal of accumulated dust, debris and other particulates in the HVAC Systems. Located in Central Islip in Suffolk County, their trained NADCA staff are FDNY Certified Kitchen Exhaust cleaning technicians. They can be reached on the web or by phone for a free estimate at (631) 581-9609.