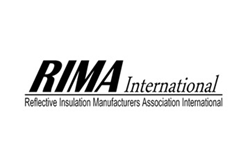 Bristol, PA (PRWEB) June 01, 2016
Roger Drain, Business Manager at DUNMORE Corporation, will present the genesis of reflective technology for the housing and construction industry at the International Reflective Insulation Manufacturers (I-RIM) Conference on June 3, 2016 in Hollywood Beach, FL. Drain will cover the history of DUNMORE reflective products (http://www.dunmore.com/products/radiant-barrier-insulation.html), originally developed for aerospace applications, and how the technology is currently being used across different markets.
Hosted by the Reflective Insulation Manufacturers Association International (RIMA-I), the conference brings together industry experts from the reflective insulation and radiant barrier supply chain. RIMA-I is the primary trade association representing the reflective insulation, radiant barrier, and low-e reflective coatings industries.
Who: Roger Drain, Business Manager, DUNMORE Corporation
What: Reinforcing Our Place in Space
When: Friday, June 3, 2016, 3:00-3:30 pm
Where: I-RIM Conference 2016, Hollywood, Beach, Florida
Website: http://www.rimainternational.org/index.php/i-rim-conference/2016-i-rim-conference/
About DUNMORE
DUNMORE Corporation is a global supplier of engineered coated and laminated films and foils. DUNMORE offers film conversion services such as coating, metalizing and laminating along with contract film manufacturing. DUNMORE produces coated film, metallized film and laminating film substrates for the aircraft, spacecraft, photovoltaic, graphic arts, packaging, insulation, surfacing and fashion industries. DUNMORE is privately held, ISO 9001:2008 and OSHA VPP Star certified. For complete information on DUNMORE's products, services and industries served, please visit DUNMORE's website http://www.dunmore.com.