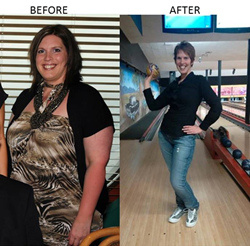 When I went into the hospital I was welcomed by all the staff, the hospital was clean and beautiful. Dr. Castaneda immediately put me at ease. The surgery went well. A year later my life has changed.
Puerto Vallarta, Jalisco (PRWEB) April 16, 2014
There are multiple bariatric procedures available to international patients seeking weight loss surgery in Mexico. Duodenal switch surgery requires outstanding in-depth technical skill and a high level of expertise that just a few bariatric surgeons in Mexico are able to deliver, one of them is Dr. Jose A. Castaneda.
Duodenal switch prices in Mexico can be up to 60% to 70% less expensive than those in the USA, Canada or United Kingdom: "But that is just one of the reasons why Puerto Vallarta is such a popular destination for weight loss surgery amongst American and Canadian patients", says Dr. Castaneda.
Puerto Vallarta offers a beautiful climate, direct flights to and from the USA and Canada, and a perfect place to relax before and after bariatric surgery.
A year ago Lisette Shaw traveled to Puerto Vallarta for duodenal switch surgery with Dr. Castaneda and his medical team at GastricBypassMexico.com, one of the leading bariatric centers in Mexico and voted the most innovative website in 2013 for the treatment of morbid obesity and diabetes.
12 months after her weight loss operation Lisette reviews her surgery with Dr. Castaneda and how her duodenal switch in Mexico has dramatically improved multiple areas of her life: "For many years I struggled with weight gain. It was like I was trapped in a prison and couldn't get out. I tried every diet known to man, and I would lose some weight, then gain back more. I tried to exercise, and every time I started I was stopped in my tracks with injuries including putting my back out, swollen knees and pantar faccitis. The plantar faciitis was the worst - i wore a brace to bed, paid over $500 for special insoles for my shoes, and had multiple cortisone injections in my feet. I couldn't look at myself in the mirror, I felt uncomfortable in my own skin and every time I saw a picture of myself I would hold back the tears. I tried dating, but I could see the look on the men's faces when they met me... I was tired of people telling me that I had a pretty face, a beautiful smile or awesome personality. Men weren't interested in dating someone that couldn't control their weight. I am not blaming them, you can't say that appearance isn't important, it is. It is just as important to me as it is to someone else. But, the final straw was when my daughter asked me to go for a bike ride with her and I couldn't ride more than a few minutes and had to walk my bike. I had always been an avid bike rider, and now I couldn't ride for more than a few minutes. I met a woman who had had duodenal switch surgery in Mexico, and she looked amazing. I started doing research on hospitals and doctors and looking at my finances. I found Dr. Castaneda Cruz and booked an appointment. I was scared, my family was scared, in fact my family was so concerned that my sister flew all the way from Australia to join me and keep everyone informed of how things were going. When I went into the hospital I was welcomed by all the staff, the hospital was clean and beautiful and Dr. Castaneda immediately put both me and my sister at ease. The surgery went well and after 10 days in Mexico, I went home to Canada. A year later my life has changed. I can walk into any store and buy clothes... not just the fat girl stores. I smile for pictures instead of trying to get out of them. I joined a stair climbing lunch time group that climbs 54 flights of stairs at our office tower three times a week - and I can do it! I am more confident, and I no longer feel like the first people see about me is how much I weigh. I just pulled out our bikes for spring, and I have planned a day long bike trip to the zoo with my daughter, I'm excited about it. I feel as though I have been living in a prison for the last 15 years, and finally I have been released. My plantar fasciitis is gone. I no longer suffer from sleep apnea. Whenever I'm on a plane, I still smile when I realize that the seatbelt is easy to do up (with loads of room to spare) and I can put the armrest down in the middle - something I couldn't do before. The food tray doesn't rest on my legs. I don't see the look of disappointment on people's faces when they realize that they have to sit next to me. I see people who are overweight and my heart breaks for them. I know what it is like, I know the prison they live in. I'm so thankful to Dr. Castaneda for giving me this freedom," confirms a delighted Lisette.
Doctor Castaneda can be reached via GastricBypassMexico.com