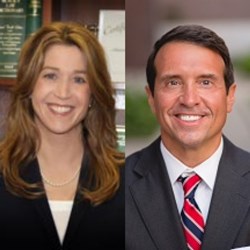 Wheaton attorneys from Sullivan Taylor & Gumina, P.C. give back to the local community.
Wheaton, IL (PRWEB) October 14, 2013
Skilled Illinois family law attorney Juli A. Gumina actively serves on the 2013-2014 Board of Directors for the DuPagePads program. Founded in 1985, DuPagePads is the largest provider of temporary and permanent housing in the DuPage area with the overall mission to end the cycle of homelessness. DuPagePads also offers support services to help individuals achieve the ultimate goal of becoming self-sufficient.
Some of the services include case management, life coaching, GED courses, job coaching and active engagement with potential employers. Throughout the year, DuPagePads hosts several fundraiser events in the area to support their mission. Everything from sponsored breakfasts & dinners to 5K races are included on their yearly event calendar.
In addition to working with the DuPagePads organization, Gumina is listed in Strathmore's Who's Who, and has received awards including the DuPage County Bar Association's Pro Bono Service Award and the Board of Director's Award. Gumina focuses her practice on family law litigation, high net worth and complex asset divorce matters, child custody and removal litigation, and financial issues in divorce, especially those involving closely held or family owned business interests. Most recently, Juli A. Gumina was admitted into the American Academy of Matrimonial Lawyers, a recognition for her knowledge of complex matters relating to custody and support of children, property division and alimony or spousal support, and matrimonial law.
Experienced Wheaton family attorney Raiford D. Palmer also contributes to the local community with his service on the Board of Directors for the Family Shelter Service. Founded in 1976, the main goal of the Family Shelter Service is to create a community that is free of domestic violence. Some of the services offered by the organization include community education and prevention, shelter, court programs and counseling.
This year Palmer also maintains a 10.0 or "Superb" Avvo rating. This rating highlights Palmer as an effective, experienced divorce and family law attorney as reflected from peer endorsements and client reviews. Palmer concentrates his practice in high net worth and complex asset divorce matters, especially those involving closely held or family owned business interests. He handles collaborative divorce cases as well as litigated matters.
The family law firm of Sullivan Taylor & Gumina, P.C. is located in Wheaton, Illinois. The attorneys have experience in representing clients in all aspects of family law. If you are considering filing for Illinois divorce or need a lawyer for any other family law matter please contact the DuPage County family law attorneys by phone at 630-665-7676.