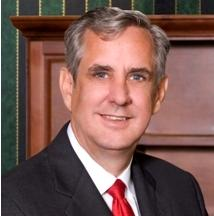 Illinois needs to grow up and learn how to prove somebody is under the influence of drugs or anything else.
Chicago, Illinois (PRWEB) November 28, 2014
In December 2011, a distracted driver in an overloaded truck ran a red light, colliding with Scott Shirey's car carrying his two twin boys near Lake Zurich. The distracted driver unfortunately killed one of Shirey's children and the other was severely injured in the wreck.
Although the accident was not Shirey's fault, two months later he was charged with reckless homicide, aggravated driving under the influence (DUI) of drugs, and endangering the life of a child when blood samples from the time of the crash tested positive for marijuana use. Ultimately, Shirey negotiated a plea for DUI and was sentenced to 30 months of probation and to pay a $1,250 fine (Case No. 12CF00000571, People v. Shirey, Lake County Circuit Court).
In the State of Illinois, if there is any amount of illegal drugs in a driver's system, he or she can be arrested for DUI. In the instance of Shirey's case, he smoked marijuana one month previously, which was revealed in blood tests after the accident because of metabolites in his system.
According to outraged Illinois DUI attorney Donald Ramsell the state law is outdated and ridiculous. "Illinois needs to grow up and learn how to prove somebody is under the influence of drugs or anything else," he said. Mr. Ramsell also stated the law should reflect what is right and safe for motorists. "Illinois has decided that the cheapest way to enforce the law is to make it easy to make everyone guilty."
The Illinois State Bar Association has since introduced a bill to the senate that will eliminate this DUI trace law that makes it illegal to drive if a person has any amount of marijuana in his or her system. The law now automatically considers drivers to be impaired, even if he or she used the drug as much as a month later.
About Ramsell & Associates, LLC:
The Illinois criminal law firm of Ramsell & Associates, LLC has over 30 years of experience assisting clients with their criminal defense matters. Founding Partner Donald Ramsell wrote the book on DUI in Illinois and been recognized as an Illinois Super Lawyer, an Illinois Leading Lawyer, and a Top 100 Trial Lawyer. With four regional offices in Naperville, Wheaton, Rolling Meadows, and St. Charles, Ramsell & Associates, LLC has handled an excess of 14,000 criminal cases throughout the state. For more information about the law firm, or for a free initial consultation, call 630-665-8978 or contact the firm online.