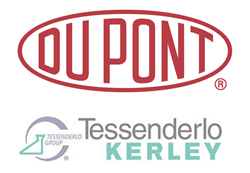 This acquisition is another step for the NovaSource® crop protection division of TKI to improve its position in the niche crop protection industry.
Wilmington, Del. (PRWEB) October 01, 2015
Tessenderlo Kerley, Inc. (TKI), a U.S. subsidiary of Tessenderlo Group, and DuPont Crop Protection today announced the sale of certain of DuPont's global Hexazinone solo product and its Hexazinone/Diuron-only mixture product business assets to TKI. The sale excludes assets in Brazil. Financial terms of the agreement were not disclosed.
The assets to be divested by DuPont include the Velpar®, Pronone® and Advance® trademarks, formulated product registrations, formulated product registration data, customer information, supply agreements with third parties, access to certain know-how, certain Hexazinone and Diuron technical registrations and associated registration data, for each product.
Hexazinone is a broad spectrum herbicide used on crops such as alfalfa, blueberry, pineapples and sugarcane and is marketed globally under the Velpar®, Pronone® and Advance® brands.
"This acquisition is another step for the NovaSource® crop protection division of TKI to improve its position in the niche crop protection industry," said David Cassidy, group vice president for TKI. "These products enable NovaSource to add new distribution opportunities both in North America and in Asia."
NovaSource is a business unit of TKI that develops and markets crop protection products for niche agricultural markets globally.
"This agreement is another step in the execution of our DuPont Crop Protection business growth strategy," said Timothy P. Glenn, president, DuPont Crop Protection. "This continues to enhance our focus on innovative new product offerings for our customers."
With headquarters in Phoenix, Ariz., TKI produces and markets specialty chemical solutions, including fertilizers, crop protection chemicals and process chemicals and services to diverse markets around the world. TKI operates 11 manufacturing plants in North America in addition to an extensive terminal network.
Tessenderlo Group is a worldwide specialty company, focused on food, agriculture, water management and on valorizing bio-residuals. The group employs about 4,800 people and is a leader in most of its markets, with a consolidated revenue of 1.4 billion EUR in 2014. Tessenderlo Chemie NV is listed on NYSE Eurolist by Euronext Brussels and is part of Next 150 and BEL Mid indices. Financial News wires: Bloomberg: TESB BB – Reuters: TesBt.BR – Datastream: B:Tes.
DuPont (NYSE: DD) has been bringing world-class science and engineering to the global marketplace in the form of innovative products, materials, and services since 1802. The company believes that by collaborating with customers, governments, NGOs, and thought leaders we can help find solutions to such global challenges as providing enough healthy food for people everywhere, decreasing dependence on fossil fuels, and protecting life and the environment. For additional information about DuPont and its commitment to inclusive innovation, please visit http://www.dupont.com.
DuPont Forward-Looking Statements: This news release contains forward-looking statements which may be identified by their use of words like "plans," "expects," "will," "believes," "intends," "estimates," "anticipates" or other words of similar meaning. All statements that address expectations or projections about the future, including statements about the company's growth strategy, product development, regulatory approval, market position, anticipated benefits of acquisitions, timing of anticipated benefits from restructuring actions, outcome of contingencies, such as litigation and environmental matters, expenditures and financial results, are forward-looking statements. Forward-looking statements are not guarantees of future performance and are based on certain assumptions and expectations of future events which may not be realized. Forward-looking statements also involve risks and uncertainties, many of which are beyond the company's control. Some of the important factors that could cause the company's actual results to differ materially from those projected in any such forward-looking statements are: fluctuations in energy and raw material prices; failure to develop and market new products and optimally manage product life cycles; significant litigation and environmental matters; failure to appropriately manage process safety and product stewardship issues; changes in laws and regulations or political conditions; global economic and capital markets conditions, such as inflation, interest and currency exchange rates; business or supply disruptions; security threats, such as acts of sabotage, terrorism or war, weather events and natural disasters; ability to protect and enforce the company's intellectual property rights; successful integration of acquired businesses and separation of underperforming or non-strategic assets or businesses and successful completion of the proposed spinoff of the Performance Chemicals segment including ability to fully realize the expected benefits of the proposed spinoff. The company undertakes no duty to update any forward-looking statements as a result of future developments or new information.
# # #
10/1/15
The DuPont Oval Logo, Velpar®, Pronone® and Advance® are registered trademarks of DuPont or its affiliates.
NovaSource® is a registered trademark of Tessenderlo Kerley, Inc.