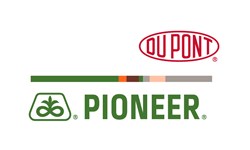 The momentum of the African Biofortified Sorghum Initiative underlines the need for broad-based partnerships to address food and nutrition insecurity and improve agricultural systems in Africa and around the world.
JOHNSTON, Iowa (PRWEB) February 20, 2014
DuPont today announced an important step toward introducing pro-vitamin A (beta carotene) into sorghum, a staple food in Africa which is naturally deficient in key nutrients. Not only has the level of pro-vitamin A been improved to levels that result in delivery of 100 percent of the daily vitamin A requirement in children, but the stability of pro-vitamin A during storage also has been dramatically improved. These research breakthroughs will help improve nutrition for the nearly 300 million people in Africa who depend on sorghum, but who do not have access to another staple that provides the essential nutrients that sorghum lacks.
"Nutrition is the building block of life," said DuPont Pioneer President Paul E. Schickler. "The achievement of enhancing both the quantity and stability of pro-vitamin A in sorghum marks a critical advancement in ensuring local farmers cannot only grow more food, but more nutritious food."
The ability to achieve 100 percent of the recommended daily allowance of vitamin A in children from sorghum has never been achieved before.
Micronutrient deficiency is often called the "hidden hunger." It is not obvious until too late — when there is permanent damage that leads to a lifetime of consequences. In Africa, up to half a million children become blind from Vitamin A Deficiency (VAD) with increased risk of cognitive impairment, disease and death from severe infections. Furthermore, nearly 600,000 women die from childbirth-related causes, many from complications that could be reduced through more vitamin A in their diet.
As a part of the Africa Biofortified Sorghum (ABS) initiative, a consortium of scientists in the United States and Africa have achieved research advancements that will lead to the delivery of a nutritionally enhanced sorghum seed to farmers that can be grown in target Sub-Saharan Africa countries. Those scientists received last year the United States Patent and Trademark Office (USPTO) Patents for Humanity Award for willingness to share its groundbreaking research to strengthen the nutritional profile of sorghum and help improve public health in target African countries.
Their achievements include:

Improved levels of pro-vitamin A in sorghum never before achieved. Increased beta carotene (pro-vitamin A, the precursor required by individuals to produce vitamin A) more than 100-fold, reaching about 50 micrograms of beta carotene per gram of seed (ug/g) in sorghum, which has very low levels of beta-carotene (about 0.5 ug/g).
Increased storage stability of beta carotene in sorghum by over 100 percent. Beta carotene levels normally degrade by one-half after three weeks of grain storage, and they continue to degrade at that rate over the time in storage. Currently developed ABS products exhibit a rate of beta carotene degradation that has been reduced by over 100 percent, from three weeks to about 10 weeks. This means that beta-carotene levels will remain high enough to make a difference long after harvest.
Enhanced absorption potential of protein and improved protein quality of sorghum after cooking. Cooking reduces sorghum protein digestibility, which decreases the bioavailability of the building blocks of protein, especially for young children who have the greatest demand for protein precursors during early stages of growth.
Improved the ability to strengthen the nutritional characteristics of sorghum with key nutrients, particularly pro-vitamin A. Previously, sorghum had been a difficult crop to improve through biotechnology. The ABS scientists have dramatically improved the process of introducing transgenes designed for nutritional enhancement of sorghum. Positions the project well for future progress in adding zinc and iron. Much more is known about sorghum because of ABS efforts – methodology, transformation, nutritional analysis – which will guide future efforts at improving a staple food crop in Africa.
The Need for More Collaboration
"The momentum of the African Biofortified Sorghum Initiative underlines the need for broad-based partnerships to address food and nutrition insecurity and improve agricultural systems in Africa and around the world," said Florence Wambugu, CEO, Africa Harvest, a Kenya-based non-profit organization and a key member of the research consortium. "Apart from the DuPont technology donation and expertise, the private sector's discipline of turning science into beneficial products has been a critical ingredient of success with ABS Initiative."
While DuPont contributes expertise, as well as monetary, in-kind and capacity building support, organizations such as Africa Harvest play a critical role in this humanitarian effort. Africa Harvest's leadership in managing research efforts in East and West Africa and advocating for workable biotechnology regulations has helped ensure this collaboration remains on track to deliver benefits to Africa.
"Though this initiative to add nutrients to sorghum is focused on Africa, it will serve as a scalable model for using advanced science to promote sustainable food and nutrition security and agricultural infrastructure," said Schickler.
DuPont Pioneer is the world's leading developer and supplier of advanced plant genetics, providing high-quality seeds to farmers in more than 90 countries. Pioneer provides agronomic support and services to help increase farmer productivity and profitability and strives to develop sustainable agricultural systems for people everywhere. Science with Service Delivering Success®.
DuPont (NYSE: DD) has been bringing world-class science and engineering to the global marketplace in the form of innovative products, materials, and services since 1802. The company believes that by collaborating with customers, governments, NGOs, and thought leaders, we can help find solutions to such global challenges as providing enough healthy food for people everywhere, decreasing dependence on fossil fuels, and protecting life and the environment. For additional information about DuPont and its commitment to inclusive innovation, please visit http://www.dupont.com.
Forward-Looking Statements: This news release contains forward-looking statements which may be identified by their use of words like "plans," "expects," "will," "believes," "intends," "estimates," "anticipates" or other words of similar meaning. All statements that address expectations or projections about the future, including statements about the company's growth strategy, product development, regulatory approval, market position, anticipated benefits of acquisitions, outcome of contingencies, such as litigation and environmental matters, expenditures and financial results, are forward-looking statements. Forward-looking statements are not guarantees of future performance and are based on certain assumptions and expectations of future events which may not be realized. Forward-looking statements also involve risks and uncertainties, many of which are beyond the company's control. Some of the important factors that could cause the company's actual results to differ materially from those projected in any such forward-looking statements are: fluctuations in energy and raw material prices; failure to develop and market new products and optimally manage product life cycles; significant litigation and environmental matters; failure to appropriately manage process safety and product stewardship issues; changes in laws and regulations or political conditions; global economic and capital markets conditions, such as inflation, interest and currency exchange rates; business or supply disruptions; security threats, such as acts of sabotage, terrorism or war, weather events and natural disasters; ability to protect and enforce the company's intellectual property rights; successful integration of acquired businesses and separation of underperforming or non-strategic assets or businesses and successful completion of the proposed spinoff of the Performance Chemicals segment including ability to fully realize the expected benefits of the proposed spinoff . The company undertakes no duty to update any forward-looking statements as a result of future developments or new information.
# # #
2/20/14
The DuPont Oval Logo, DuPont™, The miracles of science™ and Science with Service Delivering Success™ are registered trademarks or trademarks of DuPont or its affiliates.