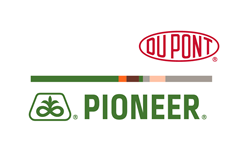 Des Moines, Iowa (PRWEB) December 19, 2014
DuPont Pioneer and S&W Seed Company today announced an agreement for S&W Seed Company to acquire DuPont Pioneer alfalfa germplasm, as well as alfalfa production and research facility assets for a purchase price of up to $49 million over a period of several years. The first portion of the sale is expected to be completed on Dec. 31, 2014, pending conditions to close, including financing.
Under the agreement, DuPont Pioneer will continue to sell Pioneer® brand alfalfa varieties to customers globally.
"This agreement is another step in the execution of our DuPont Pioneer business growth strategy," said Paul E. Schickler, president, DuPont Pioneer. "The agreement further enhances our focus on innovative new offerings that drive profitable growth both today and over the long term."
As part of the transaction, S&W Seed Company will acquire DuPont Pioneer alfalfa assets at DuPont Pioneer locations in Nampa, Idaho, and Arlington, Wis., and will extend offers of employment to alfalfa research and production employees.
"We're pleased to acquire DuPont Pioneer's alfalfa production and research assets to complement our product offerings and research programs dedicated to alfalfa," said Mark Grewal, chief executive officer, S&W Seed Company. "We are excited about the opportunities that joining these two operations brings."
Founded in 1980, S&W Seed Company (NASDAQ: SANW) is a global agricultural company, headquartered in the Central Valley of California. The company is the largest producer of non-dormant alfalfa seed varieties in the world, with production operations in the San Joaquin and Imperial Valleys of California, as well as in South Australia. The company has worldwide sales and distribution through both a domestic direct sales force as well as dealer-distributors. The company's proprietary varieties are designed to meet the shifting needs of farmers that require high performance in poor and highly saline soil conditions and have been verified over decades of university-sponsored trials. Additionally, the company is utilizing its research and breeding expertise to develop and produce U.S.-based stevia leaf. Stevia is an all-natural, zero-calorie sweetener for the food and beverage industry.
DuPont Pioneer is the world's leading developer and supplier of advanced plant genetics, providing high-quality seeds to farmers in more than 90 countries. Pioneer provides agronomic support and services to help increase farmer productivity and profitability and strives to develop sustainable agricultural systems for people everywhere. Science with Service Delivering Success®.
DuPont (NYSE: DD) has been bringing world-class science and engineering to the global marketplace in the form of innovative products, materials, and services since 1802. The company believes that by collaborating with customers, governments, NGOs, and thought leaders, we can help find solutions to such global challenges as providing enough healthy food for people everywhere, decreasing dependence on fossil fuels, and protecting life and the environment. For additional information about DuPont and its commitment to inclusive innovation, please visit http://www.dupont.com.
Safe Harbor Statement for S&W Seed Company: This release contains "forward-looking statements" within the meaning of Section 27A of the Securities Act of 1933, as amended, and Section 21E of the Securities Exchange Act of 1934, as amended and such forward-looking statements are made pursuant to the safe harbor provisions of the Private Securities Litigation Reform Act of 1995. "Forward-looking statements" describe future expectations, plans, results, or strategies and are generally preceded by words such as "may," "future," "plan" or "planned," "will" or "should," "expected," "anticipates," "draft," "eventually" or "projected." You are cautioned that such statements are subject to a multitude of risks and uncertainties that could cause future circumstances, events, or results to differ materially from those projected in the forward-looking statements, including the risks that actual results may differ materially from those projected in the forward-looking statements as a result of various factors and other risks identified in the company's Annual Report on Form 10-K for the fiscal year ended June 30, 2014, its Quarterly Report on Form 10-Q for the period ended September 30, 2014, and in other filings made by the Company with the Securities and Exchange Commission.
DuPont Forward-Looking Statements: This news release contains forward-looking statements which may be identified by their use of words like "plans," "expects," "will," "believes," "intends," "estimates," "anticipates" or other words of similar meaning. All statements that address expectations or projections about the future, including statements about the company's growth strategy, product development, regulatory approval, market position, anticipated benefits of acquisitions, timing of anticipated benefits from restructuring actions, outcome of contingencies, such as litigation and environmental matters, expenditures and financial results, are forward-looking statements. Forward-looking statements are not guarantees of future performance and are based on certain assumptions and expectations of future events which may not be realized. Forward-looking statements also involve risks and uncertainties, many of which are beyond the company's control. Some of the important factors that could cause the company's actual results to differ materially from those projected in any such forward-looking statements are: fluctuations in energy and raw material prices; failure to develop and market new products and optimally manage product life cycles; significant litigation and environmental matters; failure to appropriately manage process safety and product stewardship issues; changes in laws and regulations or political conditions; global economic and capital markets conditions, such as inflation, interest and currency exchange rates; business or supply disruptions; security threats, such as acts of sabotage, terrorism or war, weather events and natural disasters; ability to protect and enforce the company's intellectual property rights; successful integration of acquired businesses and separation of underperforming or non-strategic assets or businesses and successful completion of the proposed spinoff of the Performance Chemicals segment including ability to fully realize the expected benefits of the proposed spinoff. The company undertakes no duty to update any forward-looking statements as a result of future developments or new information.
# # #
12/19/14
The DuPont Oval Logo, DuPont™, Science with Service Delivering Success®, and Pioneer® are trademarks or registered trademarks of DuPont or its affiliates.