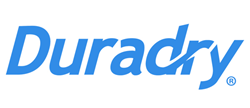 Our goal with Duradry's new website was not only to make use of the latest technologies and internet trends, but also to greatly enhance information on the company's leading-edge products.
Miami Beach, Florida (PRWEB) September 06, 2016
Novadore USA, Inc., a leader in antiperspirant products, today announced the launch of its re-designed website at http://www.duradry.com. The new website is easier to navigate and provides users with quick access to detailed product information on excessive perspiration, new products, community blog, and free ebook. Duradry's goal is to ensure its website contains the information needed by its customers and partners to remain current with the latest dermatology market trends. The new site reflects the company's commitment to innovate and greatly enhance information on the company's leading-edge products.
Duradry is currently offering 3 products on the website; Duradry® AM, Duradry® PM, and Duradry® Underarm Protection System. Duradry® PM and Duradry® AM are both formulated to perform a specific function with the goal of controlling excessive underarm perspiration. These two products work synergistically to control your excessive underarm perspiration, making it the most effective protection system you will find on the market.
Duradry integrates functional ingredients based on the most recent research on excessive perspiration treatments. Based on scientific rigor, each ingredient is included in our formulas at a precise concentration to make it all work. Antiperspirants are considered the first line of treatment for excessive sweating of the underarms, hands, feet, and sometimes face.
"We are delighted to announce the launch of our new website, which has been several months in the making. Since we launched Duradry.com back in the early years of the last decade we've been through many challenges. We felt it was necessary and practical to re-design it with a more user friendly perspective. Our goal was to provide our customers easier access to content and the opportunity to interact with us with the hope of tapping into their valuable feedback. We hope that you enjoy discovering the new website; that you find it easy to navigate and a pleasure to use." - said John V. Benz, owner of Novadore USA, Inc. and creator of Duradry.
The in-house digital team has worked diligently to provide the most current website features. The site's homepage welcomes visitors with current campaign images and easy to navigate pages. All products have more detailed and in depth perspiration control descriptions and high quality images. Additional features include:

New user friendly interface.
Dual language support for English and Spanish.
Customer access to comment on blogs and press sections.
Ability to receive our free ebook on excessive perspiration.
Ability to preorder products.
Latest one page checkout feature.
Interactive product zoom-in capability.
Complete order tracking integration.
Simple and easy re-orders ability with account management.
Duradry's new website will be updated on a regular basis with news of product launches, business activity, corporate milestones, events, and investor and financial information. Visitors are encouraged to explore the website and sign up for direct emails from the company.
About Novadore USA, Inc.
Novadore USA, Inc. is characterized by serious research, design and development work in order to guarantee consumers satisfaction. Located in Miami, Florida, Novadore USA, Inc. team has more than 10 years of experience improving products. Novadore USA, Inc. works hard and goes the extra mile to understand consumers and create products that solve daily hygiene problems effectively.