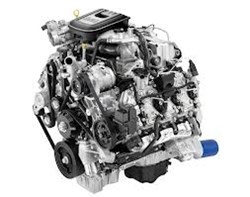 The assurance that our 36-month warranties can provide to a motor vehicle engine buyer is a benefit to purchasing from our company
Chicago, Illinois (PRWEB) December 04, 2013
Diesel engines are produced by most U.S. automakers although most manufacturing has been reserved for the pickup truck and van industries. The Got Engines company is now selling diesel motors to the public and is including a three-year warranty program for its Duramax for sale online. These GM based motors are covered with more OEM parts protection upon all completed sales.
The General Motors use of diesel engines has been growing in the past two decades in the U.S. market. The installation of more Duramax units has expanded the choices that motor vehicle buyers can have when deciding over a gasoline or diesel unit.
The Duramax builds that are sold in used condition online are expected to improve the assurance of all consumers who purchase these motors for installation purposes. The extended warranty program that is offered by company management is a new strategy to give more value to a person choosing the Got Engines company over auction companies selling similar units with zero warranty coverage.
"The assurance that our 36-month warranties can provide to a motor vehicle engine buyer is a benefit to purchasing from our company," said a seller at the GotEngines.com company website.
The GM diesel motors that are listed by the Got Engines company for sale are units that are purchased using wholesale sources in the U.S. The supplier discounts and other reductions in price that are passed along during the acquisition process are returned to consumers in the form of price markdowns.
"Aside from the warranties offered with all sales, the immediate MSRP price reductions that our diesel and gasoline engines feature is one extra strategy we've used this year to expand our reach throughout the U.S.," the seller said.
Buyers who are interested in viewing the complete Duramax used engine inventory online can continue using the research tools that are provided to Got Engines website visitors. Updates to this system include the instant generation of quotes as well as more information about included warranty coverage.
About GotEngines.com
The GotEngines.com company connects consumers with previously owned engine inventory for prices that are well below the average MSRP price that can be researched online. The company partners are responsible for helping to locate the types of inventory that are currently marketed to the buying public in the United States. The GotEngines.com company website provides solutions that include three-year warranty programs, no cost shipping and other programs that are enacted for consumer purchases of company inventory online and offline. A toll-free customer contact phone line was installed this year by company management.