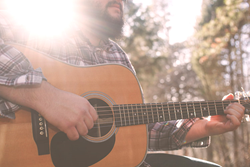 The Bluegrass Meltdown provides a unique perspective of Durango for visitors and locals and we are so happy to accommodate throughout the experience.
Durango, Colorado (PRWEB) March 19, 2015
As winter season winds down and the snow melts in Durango, Colorado, skiers from all over the world are packing up and heading home. What these snow-seekers don't know is that the off-season is the perfect time to relax, sit back, and enjoy the fresh air, while taking in some of the country's best bluegrass music. Next month, Durango is set to host the Bluegrass Meltdown, an annual event that draws in top talent from all over the country. Quality Inn Durango offers a front row seat to all of the action, situated in the perfect spot for easy access to each of the venues, to hop around town, and catch a sampling of some mouthwatering craft beers.
Some acts from the 2015 lineup include: Balsam Range, Shawn Camp, The Special Consensus, Rebecca Fraser and Hit and Run, Finnders and Youngberg, The Railsplitters, Locust Honey String Band, and Caribou Mountain Collective, to name a few.
Quality Inn Durango owner Mary Hert comments, "Music lovers get a real taste of Durango and the bluegrass scene during the Meltdown Festival. Guests of the hotel can listen and jam with true bluegrass artists and experience some of Durango's local venues. The Bluegrass Meltdown provides a unique perspective of Durango for visitors and locals and we are so happy to accommodate throughout the experience."
The Bluegrass Meltdown takes place April 17 – 19 and events happen throughout the city. Visitors staying at the Durango Colorado hotel can experience the music in venues including the historic Henry Strater Theater, Durango Arts Center, Wildhorse Saloon, and Discovery Museum. There are activities for everyone in the family including an old time barn dance and childrens' workshops.
Quality Inn Durango also offers a fun-filled brewery package for those who wish to imbibe in the local flavors while enjoying the festival. The brewery special, Taps, Trolleys, and Tours, Oh My! gives Durango, Colorado guests a round-about tour of the city's top breweries beginning with a pint of choice from the Durango Brewery, flight tasters from Steamworks Brewing, and a sampling from the world headquarters of Ska Brewing. Participants can head out on the town at 4 p.m. on the trolley or take the hotel's cruiser bikes for a spin.
For more details on booking a room at the Quality Inn Durango, purchasing Bluegrass Meltdown Tickets, or adding on a brewery tour package, visit http://www.qualityinndurango.com or call 970-422-1924. Quality Inn Durango is located at 2930 Main Street, Durango Colorado 81301.
###
Family owned and operated, Quality Inn Durango is known for providing the comforts of home, while being close to town where guests can enjoy countless indoor and outdoor activities. Quality Inn Durango guests enjoy full amenities including free internet access, a business center, fitness center passes, free healthy and fresh breakfast, free parking, two large hot tubs, a heated swimming pool (seasonal), and pet-friendly accommodations.
Pressl release distribution was performed by Green eSolutions, an internet marketing company.