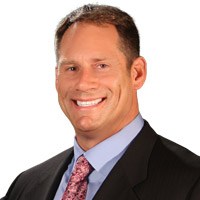 Glen Lerner Injury Attorneys are proud sponsors of Desert View Hospital's Open Golf Tournament for Charity.
Pahrump, Nevada (PRWEB) March 04, 2014
Glen Lerner Injury Attorneys hit the greens to give back to charity by sponsoring Desert View Hospital Foundation's (DVH) Open Golf Tournament. The Friday, March 7 event begins bright and early with a shotgun start at 8:30 a.m. at Mountain Falls Golf Course in Pahrump, Nevada. Proceeds from the tournament will go directly to the Desert View Hospital Foundation to help less-fortunate individuals within the local community.
"Desert View Hospital is the first full-service hospital in Pahrump. Ever since they opened their doors in 2006, they have been focused on improving the health of their patients and the quality of life of disadvantaged local residents," said Personal Injury Attorney Glen Lerner. "We are excited about the opportunity to sponsor this event and to support DVH's efforts to assist Pahrump's less fortunate community members."
Check-in and breakfast begin at 7:00 a.m. with lunch and award program scheduled for 1:00 p.m. For more information about the DVH Open Golf Tournament, please contact Meagan Kowalski at (775) 751-7120.
About Desert View Hospital Foundation
The Desert View Hospital Foundation, under the umbrella of Rural Healthcare Foundation, is a not-for-profit organization committed to helping individuals in Pahrump. The Foundation provides scholarships and other scholastic opportunities, as well as residents in need with select healthcare items. All funds raised for the Desert View Hospital Foundation remain in Pahrump. Learn more about DVH at dvrmc.com.
About Glen Lerner Injury Attorneys
Glen Lerner Injury Attorneys has been helping people with personal injuries and dangerous drug class action claims since 1998. Since then, the firm has grown into one of the largest plaintiff personal injury firms in the country with over 35 attorneys and affiliated partner law offices in Nevada, Arizona, Minnesota, Illinois, and Louisiana. They have settled, or tried to verdict over 75 cases in excess of a million dollars in the last decade alone. For additional information visit glenlerner.com, or call 1-800-GET-GLEN (800-438-4536).
###