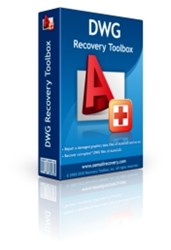 An easy-to-use DWG recovery utility with outstanding functionality.
Sacramento, CA (PRWEB) January 04, 2014
Recovery Toolbox, a software development company with an impressive portfolio of data recovery solutions for many popular applications and a one of the leading experts in this field, announces the release of a major functional update for DWG Recovery Tool, the company's highly successful AutoCAD recovery tool.
http://www.oemailrecovery.com/dwg_recovery.html
The new version of the program features an advanced file analysis engine that was written from scratch to handle the most serious cases of data corruption and restore data even from files that its own previous versions failed to cope with. The interface of this DWG recovery utility is simple, lightweight and intuitive, so even complete novices and people with zero recovery experience can efficiently use the tool for quick recovery of data from damaged AutoCAD image files.
http://www.oemailrecovery.com/
The program comes with an integrated image viewer that enables users to preview the contents of damaged DWG files prior to restoring them. The software completely automates the data recovery process, minimizes user involvement and requires no special skills – all thanks to a convenient step-by-step recovery wizard that guides the user through the entire procedure.
http://www.oemailrecovery.com/howuse_dwg_recovery.html
The program is by far the most powerful and efficient solution on today's market that is a perfect asset for every designer, architect or engineer working with a large number of AutoCAD files coming from various sources. Recovered data are saved directly to a new DWG file that is ready to be opened and edited immediately after the completion of data extraction.
http://www.oemailrecovery.com/buy_dwg_recovery.html
"Our brand new recovery engine gives the program a serious edge over all other tools of this type," noted Victor Bobrov, Head of Technology at Recovery Toolbox. "This DWG recover utility is a must-have for everyone dealing with multiple AutoCAD files on a regular basis, especially when there is a chance of getting some of these files from their authors in a damaged state."