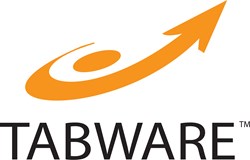 AssetPoint's experience with integrating to Microsoft Dynamics played an important role.
Greenville, SC (PRWEB) September 06, 2013
AssetPoint, a leading provider of (EAM) Enterprise Asset Management and (CMMS) Computerized Maintenance Management Software solutions, announces the integration of TabWare CMMS/EAM to Microsoft Dynamics AX for its customer, Grande Cache Coal.
Grande Cache Coal LP (GCC) is an Alberta-based metallurgical coal mining company whose experienced team of coal professionals is managing mining operations that produce metallurgical coal for the steel industry. GCC holds coal leases covering over 29,000 hectares containing over 300 million tons of coal resources in the Smoky River Coalfield located in west-central Alberta.
Grande Cache Coal chose TabWare CMMS/EAM in 2012 to align with their best practice maintenance approaches to safely manage and maintain the organization's Plant and Mobile operating assets throughout the entire life cycle of activities, from asset acquisition through asset disposal. TabWare is a critical element in ensuring GCC's equipment functions at the highest level possible in order to maximize asset performance.
Grande Cache Coal saw the value of integrating maintenance costs with work activity from TabWare with its existing Microsoft Dynamics AX (AX) enterprise resource planning (ERP) software. Similar to the TabWare CMMS/EAM solution, AX ERP is a flexible and user friendly solution with robust capabilities for procurement and accounting. But in order to gain greater efficiencies, GCC wanted to connect the maintenance data from TabWare with the financial and accounting data needed in AX. AssetPoint's experience with integrating to Microsoft Dynamics played an important role. AssetPoint worked with the GCC implementation team in identifying the integration points that would address their business requirements. The integrations were implemented using AssetPoint's TabWare CrossRoads solution. As a result, Grande Cache Coal's cross-department functions are now more informed and timely in supporting the operation. The integration provided "Real-Time" Materials Management and Procurement information to the maintenance function at the equipment level for use during preventive, corrective, and emergency maintenance, failure analysis, reporting and metric monitoring. The maintenance team is able to execute on the critical maintenance tasks in the most efficient manner while accounting can be confident in the financial information they provide to management so Grande Cache Coal can more effectively run the operations and make decisions that impact the entire organization.
TabWare CrossRoads is an industry-proven and accepted solution providing seamless and flexible integration management across multiple enterprise applications. TabWare CrossRoads supports process-based integrations that use TabWare standard business rules and scenarios. Bi-directional integrations allow for data transfer between TabWare and existing ERP, SCADA, Predictive Maintenance (PdM) and other software systems. Leveraging many years of industry experience, AssetPoint has developed Best Practices integration scenarios which address the relevant information exchange to automate key business operations. TabWare CrossRoads is designed to be extensible and, as such, supports the integration of TabWare to many enterprise systems through a variety of file formats including Web Services.
AssetPoint (http://www.AssetPoint.com) has been a leader in CMMS/EAM solutions for over 30 years, and its TabWare CMMS/EAM solution is designed by maintenance professionals for maintenance professionals. AssetPoint offers flexible deployment options, including a Cloud computing solution (SaaS) or on-site solution for companies who want TabWare on their own servers. TabWare is the leading CMMS/EAM solution for companies who want full functionality without the expense, resources and time other solutions demand. TabWare is proven to maximize asset performance, resulting in reduced operating costs and higher profit margins. TabWare customers represent several industries including: Oil and Gas, Mining & Metals, Manufacturing, Food & Beverage, and Water & Wastewater.
About AssetPoint:
AssetPoint, makers of TabWare, is the leading provider of CMMS/EAM solutions for companies whose success depends on the performance of their assets. For over 30 years, AssetPoint has led the market in helping customers control their maintenance costs, optimize spare parts inventory, streamline procurement and improve management, command and control.
Designed by maintenance professionals for maintenance professionals, TabWare is easy to learn, easy to use and proven over time to be the most effective product in the market. That's why tens of thousands of users trust their critical assets to TabWare each and every day. To view online demos and case studies, visit http://www.AssetPoint.com.