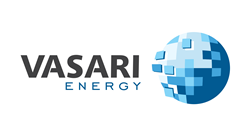 The E-12 Series expansion gives Vasari Energy a complete product offering by complementing our existing line with a lower wattage, off-grid module. - Ron Tovella, Vasari Energy CEO
Irvine, Calif. (PRWEB) January 12, 2015
Vasari Energy Inc. announces an expansion of its product line to offer a 12 volt solar panel selection in its E-12 Series, giving photovoltaic (PV) solar panel wholesalers, distributors and OEM product makers the option of a versatile 12V solar panel at industry leading price points.
With the E-12 Series, Vasari Energy offers a full line of poly-crystalline PV solar panel modules, ranging from 10W to 160W. The E-12 Series of 12V solar panels is an ideal solution for off-grid battery charging, making it useful for a wide-range of applications, including street lighting, signage, pumping and telecommunications.
"We have expanded and refined our market strategy earlier this year and have developed a strong product value proposition for our customers. In addition, to offering branded poly and mono PV grid connected modules from 190W to 315W, we have broaden our product offering to include a complete line of 12V off grid modules," said Ron Tovella, Vasari Energy CEO. "The E-12 Series expansion gives Vasari Energy a complete product offering by complementing our existing line with a lower wattage, off-grid module. We will now take this exciting expanded value proposition to market and develop several OEM related application opportunities, including pumping, telecom and lighting packages."
The E-12 Series meets rigorous quality control at the highest international standards. The sturdy frame passes a mechanical load test of 5400Pa, providing far more strength for heavier snows and higher wind pressure than the standard 2400Pa rating. The 12V solar modules in the E-12 Series feature an aesthetic appearance, along with highly-efficient, innovative PV technology.
"We have an exciting task ahead of us as we assemble an experience team to support our sales and product expansion efforts," said Sam Lipman, Vasari Energy executive vice president of business development. "The E-12 series was developed in response to our growing customer base and anticipating our customer's future needs. Local specialists and support development are critical for serving our customer base."
More on the E-12 Series
The E-12 Series offers an industry-leading warranty for quality assurance, including a 10 year limited product warranty, 15 years at 90 percent and 25 years at 80 percent of the minimal rated power output. The unique design can be set up at 45 degree angles without screws and features drainage holes that prevent freezing. The E-12 Series provides a high-quality connector box that is easy for service provider to integrate into a range of applications.
The modules are constructed with a strong aluminum frame, high-transmissivity low-iron tempered glass and UV-resistant silicon. The product will be warehoused in the U.S., providing for immediate delivery. All modules are UL certified with industry standard warranties and pass mechanical load test of 5400Pa, exceeding the normal 2400Pa. The E-12 series comes in a range of performance levels from 10 Wp to 160 Wp.
About Vasari Energy
Vasari Energy manufactures and sells solar modules with advanced polysilicon technology. A leader in renewable energy solutions including design, construction, sales, and financing of photovoltaic (PV) solar power systems, Vasari Energy maintains it headquarters in Irvine, Calif. Vasari Energy sells to solar system integrators and distributors located in various markets around the world including Asia, Europe, Latin America, and the United States.
For additional information on how Vasari Energy is creating solar value, visit: http://www.vasarienergy.com