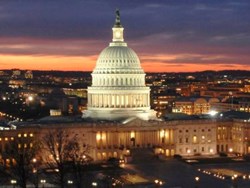 If you know how to trade, you create your own economy.
Bingham Farms, MI (PRWEB) October 03, 2013
It has happened again, a partial government shutdown. "And the media was shamelessly running around spreading fear and panic like a bad virus," said Todd Mitchell, Founder and CEO of Trading Concepts, Inc. "But when the pundits were screaming 'the sky is falling', students of the E-Mini Success Formula shrugged it off," Mitchell said.
Trading Concepts recently launched their E-Mini Success Formula 2.0 mentoring program, which mentors day traders. This program teaches methods and profit objectives that allow traders to trade with confidence. "There is no overnight risk," Mitchell said.
Although trading E-mini Futures requires monitoring throughout the day, once your work for the day is done, Mitchell said, "Then you sign out for the day and walk away from your desk without a single worry about government shutdown, fiscal cliffs or any other garbage that keeps investors up at night." Mitchell added, "If you know how to trade, you create your own economy." This is why Mitchell and many of his students can still sleep well at night.
"As the US Government shuts down, it reminds us why it's important to create our own economy. We do this by creating the flexibility of earning a daily income with the same ease in a bearish market as you would in a bullish market," Mitchell said.
Mitchell encourages traders to get involved in a mentoring program with proven success. For more information on Trading Concepts' mentoring programs please visit http://tradingconceptsinc.com/products/mentoring-programs/.
About Todd Mitchell:
Todd Mitchell has been involved with the markets since 1988. His training success has been tied to consistently developing and improving his trading approach based upon the use of bar charts. Todd Mitchell's entire approach to trading is to be honest and straightforward. Todd's love for the markets and his love for teaching echoes throughout all of his work. Todd is founder and CEO of Trading Concepts, Inc.
About Trading Concepts Inc.:
Founded in 1994, Trading Concepts quickly established a reputation as one of the industry's finest educational companies in the world. As one of the oldest, most respected trading education companies in the industry, they are proud to have mentored over 10,000 traders in Forex, E-mini futures, Options and Stock Trading, bringing them powerful trading strategies and money management techniques that have previously only been available to professional traders.