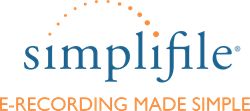 I hope to improve our e-recording until the biggest percentage of our recorded documents is done electronically.
CRAIGHEAD COUNTY, Ark. (PRWEB) November 04, 2013
Jonesboro and Lake City, Ark., in Craighead County have joined Simplifile's e-recording network, enabling customers such as title companies, banks, attorneys, and lien filers to submit all recordable document types electronically to the clerk's office online.
"We decided to start e-recording to improve the service and efficiency of the office while still saving time," said Craighead County Clerk of the Circuit Court and County Recorder Ann Hudson. "It is a faster process than taking and receipting the checks, recording documents, then scanning and returning mail."
With e-recording available, Hudson said, "Many of those steps are no longer necessary."
Simplifile's e-recording service also eliminates many of the overhead costs associated with traditional, paper document recording not only for the county, but also for submitters. For example, submitters will save money on postage, paper, fuel, check-writing expenses, and express mail and courier fees.
They will also save time by having a faster, more convenient option for delivering their documents to the clerk's office for recording by simply scanning or preparing the documents online and having them submitted, reviewed, stamped recorded and returned within a few hours or even minutes.
Moving forward Hudson said, "I hope to improve our e-recording until the biggest percentage of our recorded documents is done electronically."
Craighead County's recording jurisdictions in Jonesboro and Lake City join 11 other Arkansas counties who have adopted Simplifile's e-recording service. Nationwide, nearly 1,000 counties use Simplifile as their e-recording provider.
"Simplifile is great to work with and very accurate and efficient," Hudson added.
To learn more about e-recording in Craighead County, call 800-460-5657 or visit simplifile.com.
About Simplifile
Simplifile is the nation's largest and fastest-growing e-recording service provider. Simplifile supports thousands of e-recording customers including title companies, banks, attorneys, lien filers, and other organizations that create and submit documents to more than 980 local, state, and federal government jurisdictions. Simplifile's electronic document services save time and the expense associated with traditional document submission methods. Simplifile is focused on building the industry's largest and easiest-to-use e-recording service for organizations of all shapes and sizes. More information about Simplifile may be found at simplifile.com or by calling 800-460-5657.
"Simplifile" is a registered service mark of Simplifile, LC.
# # #