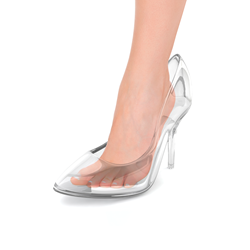 The perfect employee/employer job fit is elusive, but obtainable
Cleveland, OH (PRWEB) September 09, 2014
In the proverbial Brothers Grimm tale, Cinderella parties all night. She hustles like crazy trying to get home before midnight. In her haste, Cinderella loses one of her 'glass slippers'. The obligatory fairy tale prince finds the shoe. He searches for the girl it perfectly fits, as he is certain she is also a perfect fit for him.
This is a charming classic tale, but it harkens several questions. Besides two obvious questions -- Who dances in glass shoes? And did the prince have a shoe fetish?-- there is a more compelling question. If the shoe was a perfect fit for Cinderella why in the world did it fall off?
Like that perfectly fitting slipper that came off, the average person can expect to change careers several times in his or her lifetime in search of the right career fit. According to the Bureau of Labor and Statistics, on average a female with a bachelors degree or higher will hold fifteen or more jobs by the time she is 46 (2010 data).
Perhaps what might have seemed like a perfect job choice right out of college, no longer fits. Things change in our lives, and oftentimes in our job environments. To satisfy our needs-- emotionally, financially and logistically--we look for a better career fit. We keep looking for that perfect career glass slipper.
The search can be emotionally exhausting and time consuming. Despite the ever increasing number of job search tools available, finding the right job remains difficult. There are a plethora of job boards and social media tools -- such as Monster, Careerboard, Linkedin and others beckoning for resumes. One young job seeker described these sites as "veritable resume depots".
In addition to using online tools, many career builders will attend job or career fairs. An Ohio job seeker actively looking for a career change describes her experience with job fairs as being dismal and questions whether or not the companies attending really intend to hire. About job fairs, another laments -- "I went and I paid $10 for parking, stood in line for six hours, spent two hours going to every table and left without filling out one application or leaving one resume".
On the up side, statistics show there are jobs out there. Finding the right one takes a lot of initiative. But, according to Sanjeev Agrawal of Collegefeed --"When millennials do land jobs, they face the added challenge of fitting into workplace culture. Unfortunately, research suggests that they are not ready for that".
According to Kevin Lung, Chief Human Capital Officer at E-Serious.com, that perfect job fit is "elusive, but obtainable". Kevin stresses the need to search for a company that meets not just our financial and job skills needs, but also our cultural and emotional needs. Kevin and his partners recently formed E-Serious.Com based on the premise that to find meaningful employment and a good cultural fit, career builders need to interview corporations, and not just the other way around. As his company's name implies they match folks who are seriously or actively job seeking with companies that are seriously hiring. Kevin, who is also a member of the Society for Human Resource Management, continues--"not only are there jobs out there, there are corporations wanting to meet qualified applicants and desperately seeking to fill many job gaps".
As to why Cinderella decided to party in glass slippers is anybody's guess. But obviously when she left her house, they looked good and fit fine. Was she oblivious to the laws of thermal dynamics? Glass expands when heated. After a heated night of dancing and partying, those glass slippers were bound to fall off.
About E-Serious.com: Based on a proprietary attribute algorithm that assures mutual cultural fit along with matching knowledge and skill requirements, E-Serious.com is a career sourcing company that matches qualified career builders with companies actively seeking to hire. E-Serious.com is based in Wellington, Ohio and can be reached for further information at Phone #888-870-1444 or by emailing mark.ball@E-Serious.com