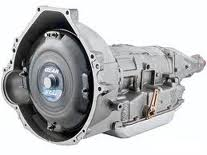 The 4-speed overdrive gearbox remains one of the most successful builds by Ford in the past 30 years, and we're now restoring these units for a much lower price for parts buyers
San Jose, CA (PRWEB) March 29, 2015
New ways to restore older vehicle components to a condition that is comparable to brand new is now provided by some automotive engineering companies in the United States. The Cheap Rebuilt Transmissions company is now discounting its E4OD Ford rebuilt transmissions for mechanics for auto parts buyers at http://cheaprebuilttransmissions.com/e4od-ford-transmission.
New procedures to successfully rebuild automotive transmissions are now making it possible to perform custom work for a lower price. The Ford Motor Company overdrive transmissions that are now refurbished at the CheapRebuiltTransmissions.com company are professionally assembled in a leading facility to offer the public better quality than a standard preowned assembly.
"The 4-speed overdrive gearbox remains one of the most successful builds by Ford in the past 30 years, and we're now restoring these units for a much lower price for parts buyers," a CheapRebuiltTransmissions.com rep said.
Aside from the cheaper sticker price for the reconditioned Ford inventory, better formats for testing the quality of a rebuild are now in place this year. Dyno testing and compression testings are two formats that are now used in the industry to validate if seals, gaskets and pressure pumps are working correctly.
"We inventory specialty builds of Ford gearboxes that are tested professionally and certified to offer an error-free unit to consumers who will install their own transmissions," said the rep.
The CheapRebuiltTransmissions.com company website now provides two ways that consumers can purchase available components inventory. The order line at (989) 220-6887 can be used across the USA to find out available sale prices. The web order form is now posted on each inventory page on the company website.
About CheapRebuiltTransmissions.com
The CheapRebuiltTransmissions.com company introduces better inventory to consumers who are buying and replacing automotive gearboxes in the United States. The company works with distributors to find and acquire all inventory for sale. The CheapRebuiltTransmissions.com company offers lower prices and complimentary freight for all domestic orders that are placed using its website or customer service phone number.