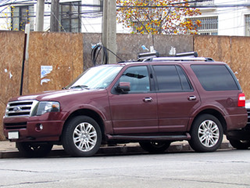 Both the E4OD and 4R100 transmissions are being rebuilt by our team, and we are able to offer these units for sale nationally
Portland, OR (PRWEB) August 31, 2015
Overdrive transmission technology was originally developed by Ford in the early 1980s to improve the performance of automatic transmissions found in trucks and vans. The Powertrains Pros company is now rebuilding E4OD transmissions at its Michigan headquarters for distribution to consumers. Details about the Ford units in stock can be found at http://powertrainpros.com/e4od-transmission-rebuilt.
The rebuilding work now being performed is for the E4OD assemblies produced after the year 1989. These models were found in the Econoline vans, F-Series trucks and some early 1990s SUVs. A staff of experts is performing each rebuild according to the nationally accepted Ford specifications.
"Both the E4OD and 4R100 transmissions are being rebuilt by our team, and we are able to offer these units for sale nationally," said one seller from the Powertrain Pros company.
The new supply of rebuilt Ford gearboxes this year at the PTP company will include a components warranty. Since most of the manual controls are now changed out to feature electronic sensors, a revised plan of warranty coverage is what is being supplied with every sale that is processed going forward.
"We perform all of own reconditioning efforts, so we are able to ensure every consumer receives our own featured warranty," said the seller.
Orders can be placed for any of the new or existing gearboxes in stock at the Powertrain Pros company by calling 1-888-855-6150. A sales team is available daily to process orders or answer questions in details. Consumers who prefer to pay by credit card online can utilize the shopping cart system for all products in stock on the company PTP website.
About PowertrainPros.com
The PowertrainPros.com company supplies replacement vehicle transmissions that are rebuilt by an in-house staff of professionals. The company is based in the state of Michigan and distributes its own products nationally. The PowertrainPros.com company has a revised warranty plan that now protects nearly all installed gearbox components.