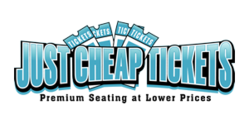 JustCheapTickets.com can offer concertgoers premium seats for an upcoming concert.
Brookfield, WI (PRWEB) July 06, 2013
The rock group happens to be one of the greatest bands of all time, and they recently had a documentary air on Showtime that discussed the history of the talented musicians and their popular music. Now the band is touring North America to entertain fans with hits from their entire career, including the performance of certain songs that were not previously performed in a live show. JustCheapTickets.com can offer concertgoers premium seats for an upcoming concert, an option that can greatly enhance the exciting experience of attending a live performance by famous and favorite entertainers.
Eagles concert tickets have been selling so quickly that the tour was extended to include 10 more shows in the month of November. The band will perform in Montreal on November 4 and Toronto on the 6th. On the 8th and 9th, the group performs for New York audiences in Madison Square Garden. Two shows take place in North Carolina on November 15 and 16, the first in Charlotte and the second in Greensboro. The band will perform in Birmingham on November 18, and three Florida concerts will finish the new dates as well as the tour itself. On November 20, 22, and 23, the talented musicians travel to Tampa, Miami, and Orlando, thereby wrapping up the "History Tour" for many excited fans.
The Showtime documentary is available on DVD and Blu-ray and is definitely an item that dedicated fans will want to own. It will be the perfect accompaniment to attending a concert performance this year. The tour begins on July 6, and the band will also make an appearance at the Milwaukee, Wisconsin, Summerfest on July 7. Other U.S. cities on the tour schedule besides the destinations that were recently added for November include Cleveland, Philadelphia, Mansfield, Pittsburgh, Seattle, Minneapolis, Chicago, Lincoln, Denver, Wichita, Dallas, Memphis, Tulsa, and a number of other U.S. locations. Canadian shows are also planned for Ottawa, Vancouver, Edmonton, Calgary, Saskatoon, and Winnipeg. Tour dates are booking up quickly, and shows will likely be sold out in many, if not all, concert destinations. The upcoming tour may be the group's last, which is all the more reason for fans to obtain Eagles concert tickets now.
About Us
Cheap concert tickets are available for many events at JustCheapTickets.com, including Eagles tour tickets. The website features 2013 NFL tickets for future games.