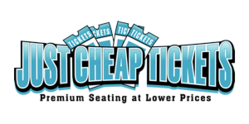 JustCheapTickets.com has discounted the prices of tickets for all upcoming performances in the United States and Canada.
Brookfield, WI (PRWEB) July 01, 2013
The American rock group is having a big year with a Showtime documentary and DVD release. The band is now reuniting for the benefit of touring across North America and entertaining rock music fans with classic hits. It may well be the last tour for the legendary rock group, and fans will want to be a part of such a significant event. JustCheapTickets.com has discounted the prices of tickets for all upcoming performances in the United States and Canada.
The rock band has released seven very successful studio albums from 1972 until 2007. "Their Greatest Hits" ranked in the top 20 for best-selling releases in the United States, as did their "Hotel California" release. The band has been honored with five American Music Awards and six Grammys, and the group ranked among the most successful musical performers in the 1970s. Not surprisingly, in 1998, they also became inductees into the Rock and Roll Hall of Fame.
Canadian and U.S. fans are eagerly acquiring The Eagles concert tickets for future musical events that promise to be memorable. The tour will visit the following locations in Canada: Toronto, Montreal, Vancouver, Calgary, Edmonton, Ottawa, Saskatoon, and Winnipeg. There are also numerous U.S. concerts planned, including shows in Louisville, Mansfield, Seattle, Chicago, Denver, Wichita, Dallas, Memphis, Nashville, Moline, St. Louis, Greensboro, Birmingham, Miami, and Orlando. Since the announcement of the tour, tickets have been selling so quickly that it was necessary to extend the itinerary with additional concert dates. Scheduled shows begin on July 6 and continue until November 23. The group will make an appearance at Summerfest in Milwaukee, Wisconsin, on July 7.
The popular band has acquired a huge following of loyal fans who do not want to miss the opportunity to see them in a concert this year, even if it does not turn out to be the last tour for the group. Shows across the U.S. and in Canada are likely to be booked solid, and audience members will be treated to classic hits that they fondly remember from past years. Now is a good time to obtain seats for an upcoming show to ensure that the event will not be sold out.
About Us
JustCheapTickets.com has many affordable tickets for upcoming concerts, including The Eagles tickets, Beyonce tour tickets, and more. Sports fans are already gearing up for the purchase of 2013 NFL football tickets.