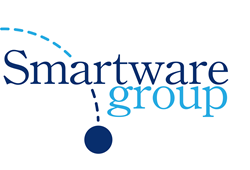 We are excited to be partnering with one of the top Microsoft systems integrators in the industry that truly understands the ins and outs of today's IT demands. -- Paul Lachance, President and CTO, Smartware Group
Center Harbor, NH (PRWEB) March 13, 2015
Smartware Group, Inc. today announced that it is working with En Pointe Technologies, a national IT solutions provider that serves commercial accounts, government agencies, and educational institutions with information technology hardware, software licensing support, and IT services. As a leading producer of cloud-based CMMS solutions for these same industries and more, Smartware Group will collaborate with En Pointe to ensure a seamless CMMS acquisition and implementation experience for mutual customers. Smartware Group's Bigfoot CMMS has helped more than 10,000 users improve maintenance operations worldwide.
"We are excited to be partnering with one of the top Microsoft systems integrators in the industry that truly understands the ins and outs of today's IT demands," said Paul Lachance, Smartware Group's president and chief technology officer. "Maintenance management is gaining visibility in the IT environment as more and more equipment and devices become connected in the digital world and are gradually being subsumed under maintenance. Our award-winning Bigfoot CMMS will offer En Pointe's clients a simple, yet powerful solution to their increasingly-complex maintenance management challenges."
By adding Bigfoot to its vast portfolio of hardware and software partner brands, En Pointe has gained a resource known for its streamlined, intuitive interface that enables users at enterprises of any size to improve the performance and reliability of facility and equipment maintenance operations. Combining radical ease-of-use with scalable maintenance management functionality, Bigfoot CMMS offers a host of advanced capabilities that include preventive maintenance scheduling, work order management, parts inventory, budget management, asset mapping, and KPI analysis. The built-in tracking and reporting features of Bigfoot CMMS also simplify compliance with government regulations and audits.
Both Smartware Group and En Pointe Technologies are committed to providing customers with flexible technology solutions that can be configured to organization's needs – whether they operate in a single location or in multi-site facilities spread across a broad geographic area.
"Our two companies share the same vision of giving customers the tools they need to excel," said Lachance. "We are looking forward to a productive partnership that will significantly enhance our ability to better serve those customers."
For more information about Bigfoot CMMS, watch a short video at http://www.bigfootcmms.com today. To learn how Smartware Group's EAM partners with other organizations, visit http://www.bigfootcmms.com.
About Smartware Group, Inc.
Smartware Group, Inc., headquartered in Center Harbor, N.H., produces Bigfoot CMMS for a variety of industries, from manufacturing to hospitality and tourism.
Since 2002, Bigfoot has helped more than 10,000 users worldwide improve facility and equipment maintenance operations with advanced capabilities that include preventive maintenance (PMs) and predictive maintenance, work order scheduling, maintenance requests, asset life cycle management, parts replacement inventory, and built-in reporting. Bigfoot CMMS' native functionality paired with its intuitive design allows maintenance professionals to implement the solution and get results quickly, often in a matter of weeks.
Visit http://www.bigfootcmms.com for a free trial of Bigfoot CMMS today.
# # #