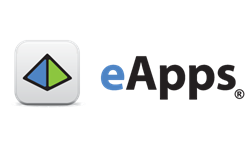 "Our Advanced Monitoring solution is reliable, cost effective, and easily configured from the customer Portal. The customizable First Responder option ensures rapid and accurate action if a server is unresponsive. " Rick Lingsch, President
Norcross, GA (PRWEB) July 25, 2016
Advanced Monitoring is an automated service that customers can use to quickly and easily activate monitoring of any server from remote locations in North America and Europe. The service will check any port/service or a specified URL, and upon failure, send an alert to user defined groups or individuals. The service is administered through the customer Portal and can be set up to check both the web server and underlying database with a single monitor.
 
A powerful managed option, called First Responder, is available at only $5 per month per monitor. With this option, alerts are forwarded via a live stream to the eApps 24/7 Support department with an emergency priority. When setting up the First Responder option, users can specify instructions for eApps staff on how to respond to the alert.
 
The eApps Advanced Monitoring service also provides round trip response time charts for all monitors from all remote locations. When combined with the free, included, Resource Monitoring service, eApps customers now have comprehensive, and easy to use tools to monitor the health and welfare of their servers.
 
The eApps Monitoring service is available now in the eApps Store. For additional information contact eApps Hosting at +1-770-448-2100 USA or +44 (0)20 8133 6940 UK, Skype: eappshosting, sales(at)eapps(dot)com, or visit https://www.eapps.com for on-line chat assistance.
 
eApps Hosting is a value-added provider of cloud hosting services for businesses and organizations, serving more than 5000 customers, hosting over 15,000 domains in more than 125 countries. eApps Hosting offers hosting and related services for mission critical web sites and applications, as well as enterprise grade email services, with highly personalized, responsive service.