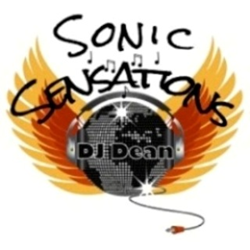 We're coming off a holiday season, where a lot of people were left disappointed because they didn't book us early enough
Barrie, Canada (PRWEB) February 02, 2015
Sonic Sensations (http://www.SonicSensations.ca), Barrie and the Greater Toronto Area's leading wedding and special event disc jockey and staging and event coordinator, is announcing discounts for clients who book their spring Jack and Jill events during the winter months.
"To give people some incentive, Sonic Sensations is offering discounts to couples who book us for the sound and DJ services at their Jack and Jill party between now and March 1," says Dean John "DJ Dean" McMuldroch, owner of Sonic Sensations. "The best discounts actually come when a client combines our wedding DJ services with the Jack and Jill event. Savings will also include lower security deposits."
DJ Dean explains that winter will be over soon, meaning that anyone who has a wedding ceremony or any other event coming up in the spring needs to get moving on having everything organized.
"We just want people to look past the winter and start preparing for when the weather does warm up," he adds. "These discounts are excellent deals that clients will hopefully take advantage of in order to save some money."
DJ Dean advises that dates are booking up quickly and is encouraging everyone to visit the Sonic Sensations web site and contact the company as soon as possible.
"We're coming off a holiday season, where a lot of people were left disappointed because they didn't book us early enough," DJ Dean concludes. "The number of wedding ceremonies starts picking up in the spring, so if someone wants to hire Sonic Sensations for their Jack and Jill or wedding, they need to book us now before dates become unavailable."
Sonic Sensations provides sound and DJ services in Barrie and the GTA for wedding ceremonies and more. Visit the web site at http://www.SonicSensations.ca for more information, including a list of other event services.