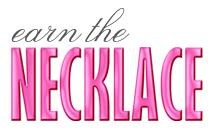 It's been a busy couple weeks for famous sugar daddies. First it was Anthony Weiner, the 48-year-old New York City mayoral candidate, involved in a 'sexting relationship' with 23-year-old sugar baby Sydney Leathers
New York, NY (PRWEB) August 09, 2013
EarnTheNecklace.com, a revealing and engaging web site with articles written by women who exchange their stories and confessions about being in a relationship with a much older man, comments on its recent survey, which found that almost 25% of all respondents approve of Simon Cowell having an affair with his best friend's much younger wife.
"It's been a busy couple weeks for famous sugar daddies. First it was Anthony Weiner, the 48-year-old New York City mayoral candidate, involved in a 'sexting relationship' with 23-year-old sugar baby Sydney Leathers," says Riya Beaumont, EarnTheNecklace.com's content editor. "That story, however, was relegated to the back burner when it was revealed that Simon Cowell, the caustic 53-year-old music mogul, allegedly impregnated his younger lover, 36-year-old socialite Lauren Silverman, who also just happens to be the wife of his [now former] close friend, Andrew Silverman."
To gauge the mood of its sugar baby readership, EarnTheNecklace.com polled whether its readers would ever sleep with a friend's spouse, like Cowell did. Taken as a whole, 75% said they would not sleep with their friend's spouse, but what this also reveals is that a full 25% of sugar babies approved of Cowell's actions and have no problem sleeping with their friend's older, richer spouse.
"On one hand, this poll demonstrates that the majority of sugar babies prefer to be in a monogamous, mutually beneficial, traditional relationship with their sugar daddy. At the same time, a quarter of sugar babies are living up to stereotypes that portray them as gold diggers who are always on the lookout for greener pastures," Beaumont observes. "While these results may seem shocking to some, the experts at EarnTheNecklace.com are not all that surprised; in fact, the results seem to be consistent with how a growing number of American women perceive marriage and relationships."
According to a report by Bloomberg Businessweek, the number of women having affairs over the last two decades is on the rise. The number of men who admitted to cheating was consistent at 21%, while the percentage of wives having affairs almost doubled to 14.7%. (Source: Bass, F., "Cheating Wives Narrowed Infidelity Gap Over Two Decades," Bloomberg Businessweek, July 1, 2013; http://www.businessweek.com/news/2013-07-01/cheating-wives-narrowed-infidelity-gap-over-two-decades/.)
"The fact of the matter is, a woman's sex drive is as strong as a man's. And younger women that feel trapped in their marriages are going to naturally be attracted to a powerful, wealthy, attentive, older man," Beaumont adds. "While a large number of women may think Simon Cowell is a cad for having an affair with his good friend's wife, there are a growing number of younger women who would be more than happy to be on the receiving end of discreet attention from a sugar daddy. At EarnTheNecklace.com, we understand there are many different dynamics to a relationship, as is evidenced by our most recent poll."
To learn more about Earn the Necklace, visit the web site at http://www.EarnTheNecklace.com. The site wants to hear from women dating or married to men 20 years or more their senior! And if it's a story they publish, they'll pay $500.00, with an opportunity to write more.
About the Web Site: Earn The Necklace (EarnTheNecklace.com) is a web site featuring stories written by women in relationships with much older men and that want to help other women in the same situation. The site helps women in this position understand and navigate the potential ups, downs, joys, trials, and even unforeseen consequences, all based on real-life stories from women who have been in the same situation. Plus, the web site offers other celebrity gossip and juicy stories, all geared to those who are in a relationship with a much older man.