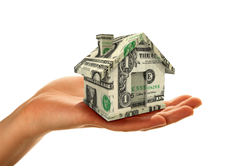 Other investments earn paltry returns when compared to DICARO & ASSOCIATES' model
Peoria, IL (PRWEB) February 27, 2015
As Founder of DICARO & ASSOCIATES, Nicholas di Caro, saw a unique opportunity in the privately held mortgage space as a primary investor and servicer. Since 2002, they have been buying and selling privately held mortgages, trust deeds, and land contracts as principals.
In the last few years, however, they have been taking on private equity through strategic relationships with individual investors and institutional investors who have enjoyed an average of 11.6% fixed annual yield across all investments.
Since they are only purchasing off-market, performing, mortgage assets with proper documentation, conservative underwriting, and low investment-to-property values (ITV), the risk is much lower than complex insurance contracts such as annuities, life insurance policies, and mutual funds that are usually just secured by the stability of the insurer. Additionally, the return on investment (ROI) and annual investment yields do not fluctuate with the stock market cycles like the aforementioned products do.
"These are private deals that you won't find on every corner. We only do business with people we know and trust, and visa versa. No money is ever pooled, and we are 100% transparent in our dealings with our investment partners," proudly exclaims Nicholas di Caro, Founder and Senior Investment Partner of DICARO & ASSOCIATES, LLC.
Nicholas di Caro is the the Founder and Senior Investment Partner of DICARO & ASSOCIATES, LLC. Based out of their Chicago, Illinois location, they buy, sell, hold, and service privately held mortgage notes, trust deeds, land contracts, and installment sales agreements in all 50 states. They are a boutique loan servicer willing to accommodate unique requests. They specialize in servicing mortgages and loans from $150,000 and above, and prefer loans above $500,000.