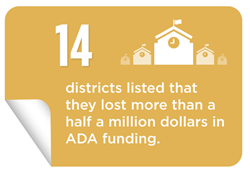 College Graduates earn on average $1,000,000 more than dropouts over their lifetime.
San Jose, CA (PRWEB) June 30, 2015
Valerie Genco, entrepreneur and mother of two college age girls is betting that her new phone app Earn2Learn will revolutionize the way parents track and reward children for good attendance, tackle truancy and earn funding for schools.
"Using our patented technology education resources, Earn2Learn is about to release the first, easy-to-use App which helps parents track attendance and reward their children for going to class. Improved attendance improves a child's grades and chance of success while maximizing critical funding for schools," said Genco.
The truancy crisis is a persistent problem that limits the potential of children everywhere and costs school districts and universities billions of dollars each year. High rates of absenteeism drive crime and incarceration and hurt our economy.
The Earn2Learn team believes that financial literacy and real-world incentives taught at the junior high-school, high-school and college levels gives students the ability to learn the value of responsibility, in order to prepare young adults for success.
The benefits of Earn2Learn extend far beyond that of the students. Benefits for parents, schools and universities include:
Parents:

Improved attendance increases class lesson retention and thus improves grades overall, enabling students a higher probability of successfully being recruited by key colleges and universities.
Ensures students are safe at school.
Convenient and Private – Enjoy peace of mind by receiving notifications even if parents are at work or in a meeting.
Schools and Universities:
Maximize critical funding and ranking for schools by improved attendance and grades.
Closer engagement of schools with their parent communities.
Student safety and welfare are increased.
Parents, guardians, schools, universities, educators, as well as students themselves, have the statutory responsibility to ensure that attendance at school is regular and timely. We all share the goal of enabling our student's regular and timely attendance. Earn2Learn is dedicated to helping realize this goal.
How it works? When students enter class they open the App (which uses a Geo-locator) then presses "Start Class" which turns off their phone. After class the student presses "End Class." Pressing "End Class" prompts the registration of class time which is reported back to the parent for approval. Upon approval the student receives their funds in their account.
According to Genco, "Gone are the days that our youth is not accountable for their attendance behavior and given an allowance without merit. Now, if we can only get them to clean their rooms."
The Earn2Learn application will be available for download in the iOS App Store and Google Play App Store July 2015. For more information about Earn2Learn, visit http://www.earn2learn.com.
About Earn2Learn:
Earn2Learn is the premier technology designed to improve school attendance, foster accountability and fiscal responsibility in our youth through family engagement. Earn2Learn promotes awareness of the important role that school attendance plays in achieving academic success. Our goal is to ensure that families take an active part and partner with school districts and community agencies to intervene when attendance is a problem for children. Earn2Learn is headquartered in San Jose, CA.