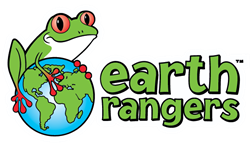 Woodbridge, Ontario (PRWEB) December 05, 2013
Earth Rangers, the kids' conservation organization dedicated to educating children and their families about the importance of biodiversity, and explore.org, the philanthropic media organization and division of the Annenberg Foundation, are working together to give young Earth Rangers across Canada a close-up look at some incredible animals through live animal cams available on Earthrangers.com.
Explore.org, which has established an extensive network of live HD cams throughout the world as part of its Pearls of the Planet initiative, is collaborating with Earth Rangers to bring its audience honey bees from the inside of a hive in Bavaria, Germany; sharks and penguins at the Aquarium of the Pacific; brown bears fishing in Alaska's Brooks River; two young panda bears living in Ya'an, China and polar bears in Churchill, Manitoba.
"We believe children have a natural connection to animals and a desire to become directly involved in helping to protect animals and their habitats," says Peter Kendall, Executive Director of Earth Rangers. "It's not always easy for children to appreciate something they can't see, which is why we have partnered with explore.org to provide children with a live look at animals that they might not otherwise have the opportunity to experience."
Earth Rangers will integrate the cams in to its classroom presentations and encourage its community of over 200,000 children to watch the cameras and comment on a favourite animal or special moment. When the cams are not live due to time zone differences or seasonality, special highlight videos will be available.
About explore.org: explore.org is a philanthropic media organization and a division of the Annenberg Foundation. Created by filmmaker and philanthropist Charles Annenberg Weingarten to champion the selfless acts of others and inspire lifelong learning, explore.org is home to more than 300 original films, a massive library of world-class photography from around the globe, and over 50 live HD cameras around the world that allow anyone with an internet connection to experience natural phenomenons and to help people fall in love with the world again. Find them on Facebook (Facebook.com/exploreteam), Twitter (@exploreorg), and Tumblr (blog.explore.org).
About Earth Rangers: Earth Rangers is the kids' conservation organization dedicated to educating children and families about biodiversity loss and empowering them to Bring Back the Wild™. Building on children's natural connection to wildlife, Earth Rangers' focus is to communicate to children a positive science-based message on the importance of protecting biodiversity and adopting more sustainable behaviours. Through programs including a children's website (earthrangers.com), a permanent studio at the Royal Ontario Museum and a School Outreach Program featuring live Animal Ambassadors, Earth Rangers is able to reach, inspire and enable millions of children each year to take action to help ensure the lasting survival of species in Canada.
-30-