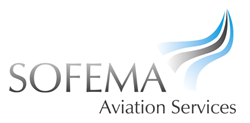 Sofema Aviation Services returns to Johannesburg, South Africa for another session of EASA and industry standard regulatory training courses.
(PRWEB) October 30, 2013
Sofema Aviation Services is very pleased to announce the next round of EASA and Industry Standard Regulatory Training in South Africa starting on Monday December 9th and continuing through to Friday December 20th.
The most detailed series of essential "open" training courses to be delivered so far, will be delivered by Steven Bentley MD of Sofema Aviation Services. All courses will take place at Safair Facilities located at Johannesburg's OR Tambo International Airport.
Each of the individual training courses is stand alone and covers in detail the Essential elements of the subject.
Sofema Aviation Services is the owner of the popular Jobs portal http://www.youraviationjob.com and the online regulatory training website http://www.easaonline.com the linkedin group "Aviation jobs on line" is also managed by SAS (Sofema Aviation Services).
Behind Sofema Aviation Services is over 40 years aviation industry experience to call on, which enables it to help customers develop the most appropriate outcomes for their organization. Our focus is aimed at giving the best return on investment. SAS is a service orientated company dedicated to all its customers.
Steven Bentley MD of SAS commented, "It is our focus and pleasure to share our expertise with our satisfied customers, this year Sofema Aviation Services celebrated their 5th year of delivering regulatory training and now deliver in multiple regions throughout the world including Eastern Europe, The Middle East, Far East and Africa. At SAS we strive to continuously deliver to the highest standards of professionalism."
Sofema Aviation Services offers extremely cost effective training courses, together with the most generous Multi Delegate Multi Course Discount Program, together with an Early Bird pay in advance offer.
With a Portfolio of Training courses now approaching 100, SAS is dedicated to delivering training courses to the highest possible standard.
Details of the Joburg Training Courses
For the next round of Joburg training each individual course is priced at 287.50 Euro and discounts of up to 30% are available.
The Courses cover a broad spectrum, as well as Part 145 & Part M the following are included Quality Assurance, Safety Management Systems (SMS) Maintenance and Production Planning the running order is shown below:
EASA Logistics and Stores Management Essentials, Mon, Dec 09, 2013
Part 145 Essentials, Tue, Dec 10, 2013
Optimizing Techniques for Aircraft Production Planning, Wed, Dec 11, 2013
Maintaining SMS Compliance in an MRO and 145 Thur, Dec 12, 2013
SMS Hazard Identification & Risk Management Strategies Essentials Fri, Dec 13, 2013
Part M Essentials Tue, Dec 17, 2013
Maintenance Planning Essentials - Wed, Dec 18, 2013
Developing an Effective Reliability Program Essentials Thur Dec 19, 2013
Quality & Safety System Performance Auditing and Hazard Assessment - Essentials Fri Dec 20, 2013
Discount Program
As a progressive regulatory trainer Sofema Aviation Services offers a very competitive Discount & Early Bird Program

For 2 Delegates we offer 15% Discount for each Delegate
For 3 Delegates we offer 25% Discount for each Delegate
For 4 Delegates we offer 4 for the price of 3 special offer.
Also note that delegates who decide to attend alone receive a 15 pct discount for 2 courses and 25 pct if they attend 3 courses.
Early Bird Discount Program

For 1 person - 15 %
For 2 persons, we will add additional 5 %
For 3 persons, we will add also additional 5 %
The Early Bird Program is applicable for bookings taken and payment received more than 4 weeks before commencement of the training.
Combining these 2 discount programs, can amount up to a 30 % discount for all required training.
For additional details or to book your place on one of our training courses, please visit http://www.sassofia.com or email office(at)sassofia(dot)com.