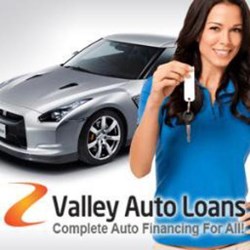 Valley Auto Loans accepts all applicants, no matter what their credit score is.
New York. NY (PRWEB) August 18, 2013
Credit scores are extremely important, as they can dictate the nature of one's financial life once they are damaged. There are many factors that affect a credit score, and many that can cause a great deal of damage. With a low credit score or rating, it is much more difficult to get any kind of loan or make any major purchases. It is very difficult to build up a credit score, and far too easy to destroy a credit score. Valley Auto Loans specializes in helping, as their advice blog proves. They recently added several new articles, including "How to Improve Credit Score by Regular Monitoring." A very useful and informative article, which can be read at http://valleyautoloan.com/blog/credit/regular-monitoring/
Valley Auto Loans is first and foremost an auto loan provider. In fact they are one of the top auto loan provider available today, as they specialize in getting auto loan approvals for nearly all of their applicants. It can be very difficult to be approved for an auto loan these days, especially when dealing with bad credit. Valley Auto Loans accepts all applicants, no matter what their credit score is.
About Valley Auto Loans
http://valleyautoloan.com/ is the leading auto and cars finance provider in USA fully dedicated to help its customers acquire national car and auto financing. They design and develop customized no credit auto and car financing, bad and good credit auto and car loans. Voted the best for "Quality Customer Service; Best National Auto Loans Service" by thousands of people, their finance experts focus in providing its customers information and various tools available for different auto loan offers, help them to choose the best that fits their budget as well as the related eligibility guidelines in detail.