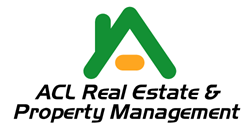 mortgage rates are likely to hit the 5% level during the year
(PRWEB) March 25, 2014
The company, which (it's broker, Charles Lassey) completes a successfu l run of 10 years in the East Bay real estate market in 2014, says that mortgage rates are likely to hit the 5% level during the year. This prediction was part of an article published by Forbes in December 2013 entitled Housing Outlook 2014: 10 Predictions from the Experts. According to the article, the rise in mortgage rates is partly likely due to the announcement by the Federal Reserve that it will cut down on buying Treasuries and Mortgage Backed Securities. Higher mortgage rates coupled with the more stringent home loan laws means that the sooner people jump into the real estate market, the more likely they are to get a better deal.
ACL Real Estate and Property Management also believes that although home prices will continue to rise in 2014, the rise is likely to be less steep than that seen in 2013. With this as the backdrop, the company predicts that condo sales in the East Bay region of San Francisco are likely to increase this year. "The busy lives people lead today leaves them very little time to dedicate to the maintenance of single family homes. This is why condos have been gaining popularity with young professionals," says a spokesperson from ACL Real Estate and Property Management.
On a final note, the company says that more and more people will look to moving away from the hectic and pricey city center to the newer and more affordable housing in the suburbs and areas like East Bay. The newer condos offer state-of-the-art facilities, with a promise of a better standard of living, which people recovering from the recent recession are looking for. On the other hand, the past few years have seen investors capitalizing on the bottoming out of home prices, snatching up homes through short sales and foreclosures. However, with decreasing distress sales and rising home prices, 2014 is likely to see more people looking for a residence for themselves rather than seeking property for investment purposes alone.
About ACL Real Estate and Property Management: With wide experience and a proven track record in quality service and reliability, ACL Real Estate and Property Management has carved a niche for itself for its real estate and property management services in the East Bay and Peninsula areas. The company has a successful track record of assisting home owners in both selling and buying any type of property. The company also offers comprehensive property management services that ease the process of selecting tenants, maintaining the home and ensuring timely rent collection for homeowners.