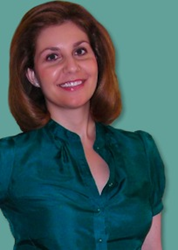 Cincinnati, Ohio (PRWEB) March 13, 2014
Freebie Finding Mom announced today the release of several Easter themed articles geared towards making this Easter festive, fun, and frugal.
"This time of year can be especially hectic with school activities and vacation planning, and now with Easter right around the corner there's something else added to our to-do list. I wanted to reduce the stress of preparing for Easter by offering these goodies in the hopes it increases the fun," said Kelli Bhattacharjee, the Freebie Finding Mom and financial pro.
For starters, to keep kids and parents happy, Freebie Finding Mom has compiled a list of 101 Easter basket ideas for kids. The list is packed with great gifts for kids of all ages from infants to teenagers. The best part is that most of the items are under $10.
While Easter isn't infamous for its homemade foods like some other holidays, it does bring to mind a few sweet treats. Freebie Finding Mom shares a delicious recipe that is an Easter staple for many: A copycat recipe for homemade Reese's peanut butter eggs. This recipe not only leaves you with a yummy snack but can also be a fun family activity.
Before the big day, engage in some Easter prep with the little ones. In order to get the kids in the Easter spirit, Freebie Finding Mom put together 25 Easter crafts for toddlers. Kids will have fun exercising their budding DIY skills making toilet paper roll bunnies, marshmallow Easter eggs, paper plate baby chicks and much more. Parents will enjoy these Easter crafts for toddlers as well because they're simple and relatively tidy.
Freebiefindingmom.com has been helping people save money and make savvy financial decisions since 2010. Kelli Bhattacharjee, the proprietor of the site, is a former investment professional with nearly ten years of experience. She has a passion for empowering others to better manage their money. She also contributes to savings.com and parade.com.