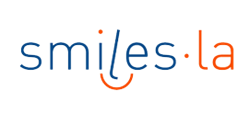 East Los Angeles, CA (PRWEB) June 23, 2015
East LA cosmetic dentist, Dr. Michel Elyson, and Dr. Ramin Assili announce today that they are now offering an Invisalign promotion. This promotion gives patients $750 off the cost of Invisalign treatment and includes a complimentary Invisalign consultation. Unfortunately, the promotion cannot be combined with any other offer, and it expires July 31, 2015. As more adults learn about the benefits of having straight teeth, Invisalign has grown in popularity due to its compatibility with the lifestyles of older patients. This present promotion reduces the cost of attaining a better-looking, healthier smile and makes it easier to get started today.
Invisalign uses clear plastic aligners that patients wear over their teeth. Not only are these aligners essentially invisible, but they are also more supportive in comfort and oral health than traditional braces are. The smoothness of the aligners prevents them from irritating oral soft tissues, such as the sides of the cheeks and tongue. Unlike metal braces that frequently trap food and bacteria against the teeth, Invisalign aligners can simply be removed for normal brushing and flossing to be performed.
Invisalign consultations include the following:

orthodontic exam
discussion of candidacy and goals
taking of bite impressions, X-rays and photos
During the complimentary Invisalign consultation, the dentists will create a unique treatment plan for you, and then send the impressions, photos and X-rays in to the lab to design the new smile. Patients will then return to the office to receive their first aligners and begin the corrective period, which generally takes between one and two years to complete, depending on the individual.
Dr. Elyson and Dr. Assili offer a full range of dental treatments in addition to Invisalign. For example, patients can undergo cosmetic treatments, including teeth whitening, veneers and bonding. Aesthetically appealing restoration is also available with tooth-colored fillings, crowns, root canals and dental implants. Extractions, children's dentistry, periodontal treatment and sedation dentistry are available, as well.
About Drs. Michel Elyson and Ramin Assili
East Los Angeles dental implants dentist, Dr. Elyson, graduated from California State University, Northridge, with his degree in Chemistry, before earning his DDS at the UCLA School of Dentistry in 1992. Dr. Ramin Assili earned his undergraduate degree in Biochemistry from California State University, Northridge, and attended UCLA for his DDS, graduating in 1992. Both dentists are members of several professional organizations and have received extensive training in a wide range of specialized dental procedures, including dental implants and numerous cosmetic treatments.