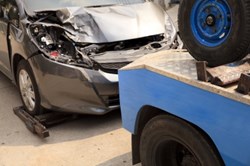 Insurance prices can be very different for drivers in some parts of the country regardless of the type of vehicle that requires insurance
Pittsburgh, PA (PRWEB) December 15, 2013
Consumers in the United States are known to use several different resources for locating insurance companies. A new modification to the existing system at the Auto Pros company is allowing better research for consumers. This company has added to its easy insurance quotes system to ensure that exact matches with providers are secured through a zip code at http://autoprosusa.com/insurance.
This modified system relies on the accuracy of zip code input by users of the quotes system. This new and improved method of finding different insurance companies based on a driver zip code is helping to cut out most of the research that a person would normally conduct when reviewing several companies.
The Auto Pros system continues to produce price quotations based on the data that companies provide inside the database. A new data feed is now used to automatically update all of the insurer pricing that the system online generates at the touch of a button for American drivers.
"Insurance prices can be very different for drivers in some parts of the country regardless of the type of vehicle that requires insurance," said a rep at the Auto Pros company.
The system modifications that are currently provided online include other benefits apart from the zip code matches. A new security update is featured for drivers to provide complete anonymity when researching prices or declarations in policies. Zero driver information is collected or used to access the company quotes system.
"Our company is not collecting data from drivers using the system to provide an additional layer of security for any person who is a shopping in North America for cheaper insurance," the rep confirmed.
The Auto Pros company system online is now configured to provide more information apart from insurance company pricing. A new update is currently featured in the warranty finder tool that was announced in the summer of this year at http://autoprosusa.com/auto-warranty.
Companies listed inside of the system are categorized by state as well as price to ensure faster research is available to car owners who need a warranty protection plan.
About AutoProsUSA.com
The AutoProsUSA.com company provides methods online that any American auto owner can use to discover insurance providers and rates information using a single database. This company has designed its website portal to be simple to use and effective when researching national companies. The AutoProsUSA.com company has updated the provider list of companies quoting insurance and prices for auto parts this year. The research now conducted using the company tools online ensures that all website visitors receive accurate information. A toll-free phone system is now installed to present more contact options to the public.