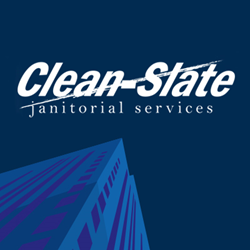 For many people, keeping a carpet clean can be daunting, but these helpful tips can get home and business owners through the winter mess
(PRWEB) January 22, 2015
Clean-Slate Janitorial Services (http://www.Clean-Slate.ca), a Greater Toronto Area-based professional cleaning company that specializes in commercial office cleaning, retail maintenance, floor restoration, carpet cleaning, and construction site cleanup, is revealing three expert carpet cleaning tips to help keep carpets clean during the remainder of the winter.
"The heart of winter is here and the cold weather and snow are really starting to kick in. And with that snow and cold weather come salt and boots walking back and forth on the carpet of a home or business," says Sam Panousis, owner and operator of Clean-Slate Janitorial Services. "For many people, keeping a carpet clean can be daunting, but these helpful tips can get home and business owners through the winter mess."
Panousis explains that the first tip is to stop the mess from outside from getting inside in the first place. That could mean pressure washing or shovelling off snow from sidewalks and entranceways. It's also important to lay down some mats at the entrances of a store or building; a strong mat can soak up about 80% of moisture before it gets inside.
"Another good tip is to clean high-traffic areas more frequently," he adds. "Letting moisture sit can lead to mould and other hazards, so it's really beneficial to focus on the areas where people are standing or walking the most."
According to Panousis, the last tip is to have a winter cleaning strategy. For instance, teaming up with a cleaning company to discuss ideas on how to prevent and remove dirt, snow, and slush from the carpets for the duration of the winter will leave carpets in much better shape once the season is over. (Source: Brouwers, M., "3 Tips for Developing a Carpet Cleaning Plan This Winter," January 17, 2014 http://commercialjanitorialservices.ca/blog/3-tips-developing-carpet-cleaning-plan-winter/.)
"It's always better to have a plan in place going into the winter," Panousis concludes. "That way, a schedule can be set and everyone is on board regarding when cleaning crews will be present and how they'll be going about doing their jobs."
Clean-Slate Janitorial Services specializes in commercial office cleaning and retail maintenance. Call Clean-Slate at 416-509-7454 for an assessment or visit http://www.Clean-Slate.ca for more information.