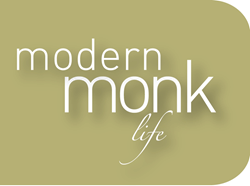 "Subscribers have a unique opportunity to join a community that will ignite and support their divine growth with useful guides and programs that will challenge old thoughts and birth new discoveries."
Miami, Florida (PRWEB) February 18, 2014
The principal goal of Modern Monk Life is to create a new channel of free tips for switching to a toxic-free lifestyle and to provide a support team to ensure its on-going success. At a time when consumers are flooded with countless information on healthy eating, Modern Monk Life offers its readers an opportunity to sort through the maze and find a truly authentic approach to healthy living that is entertaining and effective.
"We are all pregnant with this light and ready to birth a new approach to living that removes toxic veils and brings us closer to our true state of being where a more powerful life exists," said Victoria Taylor, founder of Modern Monk Life. "Subscribers have a unique opportunity to join a community that will ignite and support their divine growth with useful guides and programs that will challenge old thoughts and birth new discoveries."
Taylor was inspired to create Modern Monk Life after watching her mother's journey through a challenging path of medical dilemmas with equally toxic solutions. She has assembled a team of kitchen revolutionaries and spiritual warriors to provide insightful guidelines for others on a similar journey. Modern Monk Life seeks to shed truth on old societal systems of functioning and offer an alternative approach that is mindful and inclusive.
The website explores the wholesome side of food, providing daily practices and easy healthy recipes to help those who have made lifestyle changes stay on their new paths. It is sprinkled with humor, discovery, vibrant colors and enchanting content. With over 200 subscribers upon it's first day live, Modern Monk Life is proving to offer a unique brand for the growing health-conscious market.
About Modern Monk Life
Modern Monk Life is an online platform sharing health tips on living a more passionate, organic and holistic lifestyle. The site is a resource for kick starting and maintaining a plant-empowered diet and a conscious attitude toward life. With a growing group of rising stars, Modern Monk Life is dedicated to sharing insight on living with more love and awareness. From spirituality and health to creativity and sexiness, Modern Monk Life is a go-to resource for daily inspiration and living with purpose.